Connector Industry Forges Ahead in Optical Technology
At recent trade shows, interconnect suppliers spotlighted fiber optic innovations, as the connector industry forges ahead in optical technology.
Just this month, Molex, TE, and US Conec all introduced new optical products that provide faster data rates, more versatility, and unlimited potential.
Molex Technologies Support MXC Fiber Optic Interface
Molex announced that its VersaBeam supports the new MXC fiber optic interface.
Molex joins a user community of diverse suppliers supporting the cutting-edge MXC interface, which is targeted to meet projected demand in next-generation "disaggregated" rack server and computing architectures. Supporting up to 64 optical fibers, the MXC plug and panel-mount receptacle interface offers reduced component counts compared to industry standard MPO interfaces, as well as a 15% physical density improvement. Planned MXC products will include patch cords, MPO- and LC-to-MXC conversion cables, trunk cables, and panel-mount receptacles in single- and multi-mode fiber types.
Molex high-speed silicon photonics optical products with MXC plug connectors will support transmission distances of up to 4km using single-mode fiber. Molex VersaBeam expanded beam MT ferrule technology provides users with ease of use by expanding the optical beam diameter and eliminating fiber-to-fiber contact within the connector. Additionally, VersaBeam ferrule technology greatly reduces fiber damage and cleaning requirements in the field, while improving dust- and debris-resistance compared to standard fiber interfaces.
TE's Active Optics Platform for 100G, 300G, and 400G Systems
After two years of incubation and development, TE Connectivity (TE) unveiled the company's latest advancement in fiber optics: Coolbit optical engines.
This platform engine, which converts data from electrical signals to optical signals, will be the driving technology behind TE's soon-to-be-released 100G, 300, and 400G active optics. The new platform engine will add to TE's extensive fiber connectivity for central office, data center, enterprise, and undersea applications and allow the company to offer stronger solutions for the core network.
"TE is a technology engineering company that operates with the agility of a start-up. Creating 100G to 400G high-speed active optics will enable the industry to create breakthrough platforms and products," said Philip Gilchrist, chief technology officer and vice president of TE Data Communications. "TE makes the hard stuff first. With our long-trusted legacy in connectivity, coupled with a dedication to developing the next impossible technology, we've driven active optics to new levels of performance in terms of higher speeds at incredibly lower power consumption. We can't wait to see what radical new products our partners will create with our Coolbit engine-based products."
In 2014, TE will bring to market four active optics products that include Coolbit optical engine platform:
100G QSFP28 active optical cables (AOCs)
100G QSFP28 transceivers
300G mid-board optical modules
400G CDFP AOCs
As data center energy consumption concerns rise, along with the need for more data, cooling at the component level will continue to increase in importance. TE's latest 25G active optics will help to achieve this.
Boasting extremely low power consumption, with QSFP28 modules performing at less than 1.5 watts per transceiver, this new line of 25G active optics is poised to help communication systems achieve up to 60% more power savings than existing solutions. At the component level alone, this low power consumption can translate into significant system savings. Additionally, for every watt of power saved at this level, equipment operators realize additional infrastructure OPEX savings.
Preliminary TE tests reveal mid-board optics at 5 watts per port and the CDFP active optical cable assembly (AOC) at 6 watts per port. The CDFP AOC is part of the MSA that is currently underway. The MSA provisions 8 watts per port; TE's CDFP AOC yields 25% power savings over this specification. Coolbit optical engines are the enablers of this performance, satisfying both high density and high bandwidth requirements.
Each Coolbit optical engine, developed in TE's fabrication facility in Jarfalla, Sweden, uses 25G VCSEL and PIN devices, a TIA amplifier, and a driver IC. From research to distribution, TE controls the entire manufacturing process of the Coolbit optical engines and active optic end products. This integrated approach allows TE to transfer cost savings to the customer, while helping to ensure the quality and reliability of its products.
US Conec's MXC Multi-Fiber Optical Interconnect Platform Offers Ultra High Density
US Conec's MXC multi-fiber optical interconnect platform offers ultra-high-density connector hardware that is design-compatible with PRIZM MT expanded beam ferrules. Compared to existing optical connector solutions, the unique plug and receptacle design provides increased density, lower cost, and fewer components, making it ideal for new equipment card-edge requirements driven by implementation of embedded, mid-board optics modules. PCB space consumption on the inside of the equipment is minimized by combining the traditional adapter and on-card plug into one simple, condensed, single-piece housing.
The MXC connector has previously been highlighted in various announcements from Corning, as the initial cable assembly manufacturer, and Intel, as a lead adopter. However, US Conec will continue its traditional business model with this new technology in that components will be sold and training will be provided to cable assembly manufacturers worldwide. Other certified cable assembly manufacturers, aside from Corning, are to be announced in the near future.
While not intended to be a replacement for MTP connectors, which are typically used in data center cabling infrastructures, the new connector provides many benefits relative to this proven design. The MXC connector platform is optimized for next-generation, expanded beam, PRIZM MT ferrules, providing a more robust and debris-insensitive interface compared to existing solutions. However, the platform is also compatible with traditional physical contact MT ferrules, making it ideal for a wide variety of equipment interface applications.
Future variants of the platform support a wide variety of configurations, including strain relief at the individual ferrule level or mass strain relief of multiple ferrules within a single cable unit. US Conec's novel alignment design enables scaling to eight or more ferrules in a single connector embodiment for front-panel bulkhead or blind mating.
For more information on the evolution of optical engines, don't miss Bishop & Associates' Director of Technology Bob Hult's article in the March 18 issue of Connector Supplier.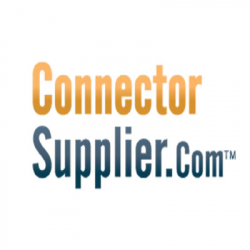 Latest posts by Connector Supplier
(see all)