Card-Edge Connector Product Roundup
This week's product roundup highlights card-edge connector solutions from top suppliers.
Omnetics
' Latching Micro-D Card-Edge Surface-Mount (C0) Connectors satisfy all standard performance requirements of MIL-DTL-83513, including shock and vibration. The dual-row connectors are rated for 3A per contact, a minimum of 500 mating cycles, and operating temperatures extending from -55°C to 125°C, and feature a rugged, quick-latching system that provides secure connections without the need for tools and jacking hardware. They are available with 9–51 gold-plated, copper-alloy Flex Pin contacts and with either passivated stainless steel or electroless-nickel-plated, cadmium-plated, or black-anodized aluminum shells. Additional options include: high-temperature (200°C) epoxy, RoHS compliance, backshells, and wired, board-mount, and panel-mount configurations with and without O-rings.
Newark element14
stocks EdgeMate™ Wire-to-Edge-Card Power Connectors from Molex. These small, lightweight, and economical connectors eliminate the need for mating headers, reducing inventory, BOM, and manufacturing costs, and feature a robust locking mechanism that provides high resistance to shock and vibration, a polarized crimp terminal that ensures correct terminal orientation and insertion, a polarized housing that ensures correct PCB orientation, and a cantilever beam and bifurcated (dual-contact-point) terminal design that provides secondary current paths for long-term electrical performance and reliability and supports up to 7A. Ideal applications span the consumer, industrial, and lighting markets, and include: fitness equipment, HVAC systems, home appliances and entertainment systems, power supplies, and indoor and outdoor illumination. Versions without a lock are also available and offer even greater pricing flexibility.
AVX
's 00-9159 Series Vertical, Top-Entry, Card-Edge Connectors allow small, perpendicular daughtercards, such as module and programming cards, to be plugged into the top of a main board. Available in 2–6 positions, these single-piece solutions deliver high reliability, high signal integrity, and a full 2A per gold-plated beryllium copper (BeCU) spring contact, and feature a dual-slotted PCB opening designed to accept 0.8mm- or 1.6mm-thick daughtercards, providing designers with a versatile, robust, cost-effective alternative to two-piece connectors in harsh-environment industrial applications. The series also features a removable pick-and-place cap to support robotic placement and SMT termination, and is rated for 250VAC, 10 cycles, and operating temperatures spanning -40°C to +120°C.
Amphenol ICC
's eHPCE® Enhanced, High-Power, Card-Edge Connector has the same mating footprint as the classic HPCE®, but features an enhanced high-temperature, low-halogen housing design with improved mechanical alignment and robustness and an all-new GCS®-plated power contact design that delivers lower contact resistance, higher current-carrying capacity, and a 15% increase in power density. Designed to extend the life of power supplies using card-edge output power connectors, the eHPCE delivers up to 42A per contact, is rated for operating temperatures spanning -55°C to 105°C, and is available in vertical, right-angle, and straddle mount configurations. Ideal applications include: telecom, datacom, and networking equipment; industrial PCs, controls, and instruments; and medical equipment.
Heilind Electronics
stocks TE Connectivity's MULTI-BEAM Card-Edge Connectors, which deliver up to 30% higher power density and up to 60% higher signal density than competing products. Designed to support flexible configurations and PCB designs in industrial automation, data center, and telecommunications applications, these scalable, modular connectors deliver up to 43A per contact, support two PCB thicknesses: 1.57mm and 2.36mm, and feature a 1mm signal contact pitch that provides up to 60% space savings and a 7.26mm power contact pitch that provides up to 30% space savings over competing products. The series also helps prevent solder bridging with more clearance between PCB pads and the signal contact, offers improved gatherability for blind-mating applications, and enables easy mating and unmating with proper retention force and low-level contact resistance, and is available in vertical, right-angle, and straddle configurations.
Samtec
's 0.8mm high-speed, edge-card, differential pair (HSEC8-DP) connectors are rated for 28Gb/s NRZ and 56Gb/s PAM-4, available with 8–56 total pairs and optional weld tabs, and mate with standard 1.6mm (0.062") thick PCBs. The robust, dual-row sockets also feature smooth, broad, milled-mating-surface Edge Rate® contacts, which minimize the effects of broadside coupling, decrease crosstalk to superior signal integrity performance, increase cycle life, and are suitable for a variety of high-speed protocols and standards. Additional features include a straight, consistent material cross-section for increased impedance control and a long contact wipe up to 1.5mm for improved mating-angle tolerance.
BTC Electronics
offers Glenair's MWEB Series EdgeBoard Connectors. Designed to provide reliable, ruggedized alternatives to commercial board connectors in motherboard-to-daughtercard applications, these high-density backplane connectors feature rugged aluminum shells, twist-pin contacts, and a minimal 0.05" (1.27mm) pitch, and meet the requirements of MIL-DTL-5302/120 through /123. The series is available in four styles: surface-mount card-edge for daughtercards, vertical through-hole for motherboards, right-angle through-hole for daughtercards, and prewired cable connectors with 128 or 184 (2 x 92) contacts.
Smiths Interconnect
's new Eclipta – ECL Series edge-card connectors feature innovative, high-performance, double-ended card contact technology designed to deliver the reliability, serviceability, and affordability demanded by critical, disposable medical applications, like electrophysiology catheters. Since PCBs are often part of the disposable portion of medical devices, the Eclipta's PCB also serves as the connector contact, which both eliminates the cost of the contact system on that side and enables the addition of surface-mount components, like EEPROMs, on either side of the board. The series also features a plug-and-play design for quick, effortless termination that virtually eliminates potential contact damage, is rated for temperatures extending from -40ºC to +135ºC for compatibility with standard sterilization protocols and up to 2,500 mating cycles to increase the mean time between failure, and has finger-proof contacts on the reusable side to contribute to the safety of patients and medical personnel. Additional benefits include: mass termination of catheter wires directly to the PCB in both the disposable and reusable sides, scalability, customization, high-density, and the ability to be reworked on the reusable side.
TE Connectivity
's M.2 Next-Generation Form Factor (NGFF) card-edge connectors are smaller in both size and volume than PCIe Mini and Half Mini card connectors, and are available in a wide range of heights, positions, designs, and keying options. Designed to add functionality to high-data-rate PCIe 3.0, SATA III, SATA I/O, and USB 3.0 applications in space-constrained computers, tablets, servers, portable communications and gaming devices, and more, the series supports single- and double-sided add-in cards and modules, including: WiFi, Bluetooth, Global Navigation Satellite Systems, near-field communication, hybrid digital radio, Wireless Gigabit Alliance, wireless WAN, and solid-state storage devices.
Recently posted:
[related_posts limit="10″]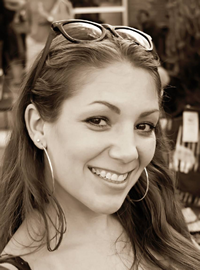 Latest posts by Christine Stieglitz
(see all)