Amphenol Aerospace Intros Latest Advancement in D38999 Plug Connectors
Amphenol Aerospace Intros Latest Advancement in D38999 Plug Connectors
Amphenol Aerospace has designed the Dualok Interconnect System for D38999 Series III plug connectors for use in harsh environment applications across multiple markets, such as commercial and military aircraft and rotorcraft, where superior electrical performance and weight savings is needed.
The Dualok Interconnect System is an enhanced anti-decoupling mechanism that can be used on virtually any cylindrical plug connector and backshell. It greatly improves electrical performance in harsh environments while providing a size and weight savings when compared to standard connectors in the same class. Dualok technology can be applied to the plug connector and backshell and will mate with standard receptacles.
The Dualok Interconnect System was developed for harsh-environment and high-vibration applications where D38999 Series III plugs are used. Testing has proven that Dualok performs under extreme vibration capabilities. Dualok reduces the relative motion of a connector mated pair to ensure they move as one uniform body. In addition, the Dualok Interconnect System has been proven through testing to perform better electrically under harsh environments. Results have shown it to have better shell-to-shell conductivity and reduced contact fretting. Finally, with the lightweight, hybrid composite/metal design, the Dualok Interconnect System offers a weight savings up to 40% when compared to standard D38999 Series III aluminum or stainless steel connectors.
Chris Cappello, Amphenol Aerospace's Dualok Product Manager said, "We feel our Dualok Interconnect System is the next great step in D38999 Series III technology. It's a clear technological advantage for systems looking to maximize their electrical performance in harsh environment applications where saving weight is also a concern. It's based on the D38999 Series III connectors that are common throughout the market and requires no change to the receptacle side."
All D38999 Series III plug shell sizes and arrangements are now available, including the Sensor Series Size 7, in both aluminum and stainless steel with multiple finish options. Sensor Series Size 7 D38999-style receptacles are available in wall-mount, in-line, and hermetic options, all using size 22D contacts.
The Dualok Interconnect System can also be used on Amphenol Aerospace's 2M plugs, fiber optic connectors, high-speed copper connectors, and any associated cable assemblies. In addition, the Dualok backshell is the ideal accessory for all Dualok plug connectors. It utilizes the same anti-decoupling mechanism as the plug connectors for complete end-to-end interconnect protection from harsh environments resulting in better system electrical performance.
Visit Amphenol Aerospace online.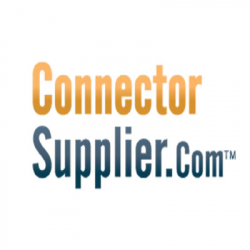 Latest posts by Connector Supplier
(see all)