Heilind Launches Operations In Asia, Opens Offices In Hong Kong, Mainland China, Singapore
Heilind Launches Operations In Asia, Opens Offices In Hong Kong, Mainland China, Singapore
Heilind Electronics has commenced operations in Asia. Heilind Asia is headquartered in Hong Kong where it also maintains both a distribution center and value-added center; additional offices are located in Suzhou, China, Dongguan City, China, and Singapore.
"This day has been years in the making and would not have been possible without the dedicated efforts of the entire Heilind team," said Robert W. Clapp, president and founder of Heilind Electronics. "I also want to acknowledge the strong support we received in this effort from our suppliers. Most importantly, I want to credit the people whose continued support is the key reason we were able carry out this launch. These people of course are our valued customers."
Product lines available through Heilind Asia on opening day include 3M, Adam Tech, American Zettler, Conxall, Corcom, FCI, Johnson/Emerson Connectivity Solutions, Madison Cable, Mill-Max, Molex, Pancon, Raychem Circuit Protection, Raychem, Souriau, Switchcraft, TE Connectivity, and Zettler Magnetics. Heilind will continue adding manufacturers in Asia as franchise agreements are established.
William Sim, president for Heilind's Asia operations, brings more than 30 years of industry experience to Heilind, with experience in the Asia Pacific region as well as in North America.
"I'm excited to lead an outstanding team of industry professionals as we go about the job of serving Heilind's Asia-Pacific customers and expanding the Heilind brand throughout the region," said Mr. Sim. "Heilind's nearly 40-year track record of success speaks for itself. By following this same business model and with access to Heilind's proven business and customer support systems, we fully expect Heilind Asia to be a substantial contributor to the company's ongoing success."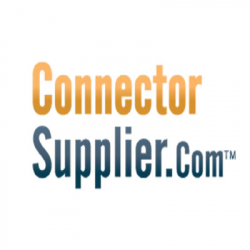 Latest posts by Connector Supplier
(see all)