Hypertac's New Generation of DIN 43651 & NF F 61-030
Hypertac completes its HyperMod rectangular connector range with a new generation of monobloc insulator connectors—the HyperMod NG Series. This connector is ideal for high-speed trains, intercity trains, trams, and locomotives and specifically for applications requiring a safe, fast and removable electrical connection, such as electrical control panels, cable harnesses, and sensors.
The high speed HyperMod connector ensures the effective management of an increasing amount of data transmissions between the variety of equipment, such as passenger information and entertainment systems and on-board computers. Due to its metallic housing shell, the HyperMod NG Series can also be used in outdoor applications such as intercoaches and HVAC.
The new HyperMod NG Series range is available in three version: 64 ways, 16A power contacts, 2mm pin diameter; 108 ways,10A signal contacts,1.5mm pin diameter; and 7 ways,1.2GHz high-speed quadrax contacts. Its new plastic housing covers the IP50 sealing according to NF F 61-030 (dust protection) and allows a 30% reduction of the connector's weight, which can represent a total weight of 10kg on a train.
The HyperMod NG Series provides the user with a real cost effective solution, with consequent reduction of supply chain, maintenance and cabling costs: one contact only is used for cross section cables of 0.5 to 2.5 mm² according to NFF 63-808 and EN 50-306, using standard tooling.
Using the proven Hypertac hyperboloid technology, HyperMod NG connectors improve system reliability by eliminating contact fretting, hence reducing wear rates and avoiding system failure. They also benefit from a very low contact resistance and offer a minimum of 500 mating cycles.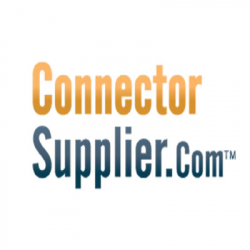 Latest posts by Connector Supplier
(see all)