VME Connector Applications Continue to Expand
Use of VME connectors expands via smaller mezzanine cards, fiber optics, and coax.
Worldwide Standardization Drives Acceptance
Changing requirements for faster processing and reduced size/weight, scalability, and power (SWaP) are resulting in newer form factors that include increased use of mezzanine connectors (cards), BGAs, and both larger and higher-density backplane/daughtercard connectors, plus fiber optics and 40 GHz microwave modules. With worldwide standardization by IEC as ANSI/IEEE 1014-1987, primarily for use in embedded computing equipment, VME's growth in military and commercial markets for energy, telecom, and medical application is forecast to result in an AGR of more than 14% by 2019, according to UK-based systems market study firm Technavio. Per Jerry Gipper, VITA executive director, VME/VPX solutions accounted for more than $500 million of the $2.86 billion market for embedded systems in 2013.
VME/VMEbus started almost 40 years ago as VERSAbus-E to provide a bus standard for Motorola's 68000 CPU family and was renamed VERSAmodule Eurocard (VME) in 1981. The original "VME Marketing Group" became the VME International Trade Association (VITA) and now is a fully accredited American National Standards Institute (ANSI) developer. The VPX family includes versions termed OpenVPX, Hybrid VPX, VXS, and newer VNX (for VITA 74 NanoX Small Form Factor). "Open VPX" is a misnomer, though, as the standards themselves are open, but it reflects current equipment designed with combinations of interconnect options defined by multiple VITA standards.
Connector Systems Involve Many Options
Connectors for daughtercard-to-motherboard backplane interconnections are based upon DIN 41612 and IEC/EN 603-2 standards plus PCBs per IEEE 1101 with racks per DIN 41494 and IEC 297-3. Options have expanded into complete families with various keying, board-to-board signal, and power contacts plus 50- and 75-ohm coax. Board termination choices include solder, wire wrap (primarily for prototyping and circuit changes), and compliant press-fit, while cable I/O includes IDC for flat-flex cable, crimp, and coax. Board connectors now may have one to seven rows and from 16 to hundreds of contacts. Rows and contacts are on a 0.1-inch (2.54mm) grid. Both pin-and-socket plus single and double-sided blade contacts are used. Connectors are polarized by use of discrete combs, pins/posts, and metal blades. Connector classes are based upon the number of mating cycles: Class 1 = 500 cycles; Class 2 = 400 cycles; and Class 3 = 50 cycles.
To illustrate industry growth, starting with the first major VMEbus standard (VME32 Rev. A) in 1982, the latest VITA spec is No. 80. VITA even defines fault-redundant-VPX for space applications under ANSI/VITA 78.00-2005. A listing of current open VITA standards can be found online.
The original standard was a 16-bit bus that fit within the existing Eurocard DIN connectors, but wider bus widths were needed. VME64 (per IEEE-1014) now includes 32- and 64-bit busses and offers data transfer speeds to 40Mb/s, while VMX64x and VME320 (with improved backplane design and construction) have speeds up to 160 and 320Mb/s. The original 96-position connectors were expanded to 160 positions by adding contacts on both sides. Other associated standards have added hot-swap (plug-and-play) in VME64x, smaller IP500 stackable extension cards that plug into VMEbus cards, and various interconnect standards for linking VME systems together. Bus speeds are limited by the propagation delay of the signals, which has prompted better board materials and designs to control impedances.
Newer serial bus architectures, or fabrics, required higher speeds for which the original VPX DIN 41612 connectors (termed P1 and P2) were not suitable. A new connector was defined to fit in the space between the P1 and P2 connectors and was labeled P0, covered by a new version of the VME spec released as VITA 41 (and termed VXS). VXS systems use the new P0 connector with existing five-row P1 and P2 DIN connectors.
To understand the connectors involved, the racks and board sizes need to be understood. Cards are mounted vertically with greater height than width. By definition, height is measured in "rack units" ("U") with one U being 1.75 inches (44.45mm). This dimension is used to refer to the subrack in which the card is mounted rather than the card itself. Enclosure heights are multiples of 3U, and the cards are 33.35mm (1.313 inches) shorter than the enclosure. The most common heights are 3U and 6U; two 3U cards can be installed in one slot of a 6U subrack, prompting full- and half-sized interconnect requirements.
About a decade ago, projected requirements indicated that a new version of VME was necessary, which might not have backward compatibility or incorporate parallel bus architecture. The only mechanical carryover would be the use of 3U and 6U board form factors. The result was VITA 46 (termed "VPX"), followed by VITA 65 (called "OpenVPX"), which defined VPX features to ensure interoperability between boards.
VME is not the same as VPX. VME is the basic bus format, whereby signals are linearly sequenced at each slot. VPX is based upon "switch fabrics" interconnects such as PCI Express, RapidIO, Infiniband, and 10 Gigabit Ethernet, which are replacing traditional bus architectures to obtain greater capability. Essentially, "switched fabrics technology" involves multiprocessing for faster response between multiple processors. The basic VME architecture has data transferred over the VME data bus in a master/slave configuration with one controller of the bus at a time. This is sufficient for most current military systems, and, with the need for backward interconnect capability, ensures that VME connectors will be used in embedded mil/aero for many years.
Mezzanine Cards, BGAs, Fiber Optics, and Coax Expand Usage
Mezzanine cards are being used to expand packaging density, such as those per IEEE 1386 – 2001, which are available with up to 262 positions. Another option involves BGAs to mount additional devices onto the daughtercards. A new series, termed "FMC" for FPGA Mezzanine Card, was established by a consortium of FPGA vendors and end-user members of the VITA 57 working group. Standardized as ANSI/VITA 57.1-2008 (2014), FMC defines a compact electro-mechanical expansion interface for a daughtercard to an FPGA baseboard or other device with re-configurable I/O capability, with two versions:
FMC+ (per VITA 57.4): With 560 pins and an optional 80-pin high-serial-pin connector extension (HSPCe)
FMC (per VITA 57.1): With high-pin-count (HPC) 400 I/O positions, which is mechanically compatible with the low-pin-count (LPC) 160 I/O versions and can be used with any of the form factors detailed in the standard
(Danny Boesing, Samtec's product marketing director, advises that configurations are based upon Samtec's SEARAY products.)
Additional newer connectors include blind-mate fiber optic modules for motherboard and daughtercard in both full size per VITA 66.1 or half-size VITA 66.4 modules, with three options using optical MT ferrules (VITA 66.1), ARINC 801 termini (VITA 66.2), or expanded-beam (EB) inserts (VITA 66.3). In addition, modules with up to four RF/microwave coax contacts now are available, including some with 50-ohm SMPM interface for 40GHz performance.
The newest industry potential for these connectors is the forward-looking Modular Open RF Architecture (MORA) program being undertaken by the US Army Communications – Electronics, Research, Development and Engineering Center (CERDEC) for a variety of platforms. Based upon SWaP criteria, final configuration is still being determined, but tradeoffs underway are between various VITA options, which will continue to expand demand for DIN 41612 and their derivative connectors.
Recently added:
[related_posts limit="10″]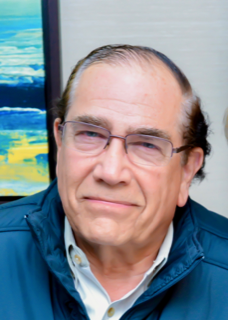 Latest posts by David Shaff
(see all)