SWaP-Optimized Connector Products
This week's product roundup highlights small, lightweight, and powerful connector solutions from leading suppliers.
SWaP-Optimized Connector Products
Fischer Connectors
' UltiMate™ Series connectors and cable assemblies are rugged, compact, lightweight, hermetically sealed, and sealed to IP68/IP69 even when unmated, providing high-reliability solutions for a wide variety of applications with severe environmental, industrial, chemical, and blind-mating conditions. The circular, push-pull connectors have excellent 360° EMC shielding, extremely robust keying, and a grounding contact ring, and exhibit robust resistance to shock, vibration, and corrosion. Rated for 10,000 mating cycles and temperatures extending from -55°C to +135°C, the series is available in a wide range of configurations, including cable- and panel-mounted plugs and receptacles with brass and aluminum shells, crimp and solder contacts, and optional sealing caps and color-coded overmolding. The smallest configuration in the series, the Fischer UltiMate 07, offers up to 10 contacts, and high-power solutions offer up to 26A.
Cinch Connectivity Solutions
' Dura-ConTM D-shaped microminiature rectangular connectors provide rugged, high-reliability, high-density solutions in military and aerospace applications that require maximum performance, minimized space and weight, and proven resistance to high shock and vibration and extreme temperatures, such as miniaturized airborne electronics and mobile communications equipment. The heart of these connectors is the Dura-Con twist pin contact, which is made from a precision miniature spring cable with a welded tip and provides seven points of contact when mated to ensure reliable connections capable of withstanding any variety of radial forces. The series is qualified to MIL-DTL-83513 and is one of the most widely used 0.05" (1.27mm) pitch connectors in miniaturized military and aerospace electronics and data processing equipment that requires shorter signal paths.
Omnetics Connector Corporation
's rugged Nano 360® Circulars Breakaway Panel-Mount Discrete Wire/Cable Connectors are the smallest MIL-DTL-32139 circular connectors currently available. Ideal for applications in which size, weight, and overall reliability are critical, they are designed to withstand high shock and vibration while maintaining electrical integrity, have an extra retention spring designed to release (break away) at a pre-determined force, and are available with waterproof sealing up to IP68 for the mated pair. The high-density, multi-position connectors are available with nickel-plated brass or black nickel shells and 2–28 beryllium copper contacts on a 0.25" (0.64mm) pitch and are rated for operating temperatures extending from -55°C to 125°C (or up to 200°C with high-temperature epoxy), a minimum of 5,000MΩ insulation resistance at 500VDC, a maximum of 71mΩ contact resistance at 1A, 250VAC RMS, and 1A per contact.
AirBorn
's nanominiature, high-reliability, SWaP-optimized N-Series Nano-D connectors are ideal for demanding aerospace, defense, medical, and industrial applications exposed to extreme conditions. They have a rugged, high-density form factor with 0.025" (0.635mm) contact spacing, are qualified to MIL-DTL-32139 requirements, and are available with 9–91 contacts, plated through-hole and surface-mount terminations for board-mounted applications, pre-wired connectors for harness applications, and high-quality plated aluminum, stainless steel, or titanium shells. The series is also available with turnkey custom harness and flexible circuit assemblies fully configured and tested to satisfy application-specific requirements.
Amphenol Pcd
's Luminus Series connectors are lightweight, cost effective, easy to use, and available in multiple configurations to suit a broad range of application specifications. Featuring AS39029 (MIL-C-39029) contacts with quarter-turn, bayonet-style or push-and-snap blind-mate connections, an IP67-rated triple-barrier seal, and an audible locking mechanism for enhanced stability, the scoop-proof series is ideal for use in space-constrained interior and exterior LED lighting, aerospace lighting, and sensor, actuation, and soldier communications equipment. The series also offers multiple keying options to ensure proper connectivity, visual markings to aid assembly, 5,000-cycle durability, and D160, M81714, FAR25, and RoHS compliance, as well as the option of lower-cost stamped and formed contacts.
Newark element 14
stocks TE Connectivity's compact and lightweight O.C.H. Micro Circular Connectors, which meet the rigorous mechanical and performance requirements of both MIL-STD-810G and the US Army's Nett Warrior program, which is designed to directly connect ground soldiers to the Army's tactical network through instant communication tools, including solider vests and peripheral devices. The series features robust aluminum shells, thermoplastic inserts, and breakaway coupling, which enables quick connection and single-action disconnection, and is available in cable-to-board, cable-to-cable, and wire-to-wire configurations with 1 or 6 contacts rated for up to 1.5A or 5A and optional sealing. Rated operating temperatures span -20°C to 80°C, and RoHS-compliant and EU ELV-compliant variants are available.
Nicomatic
's 2mm-pitch DLMM Metallized Composite Micro Connectors deliver lightweight, cost-effective power and signal solutions ideal for use in weight- and space-constrained applications. Based on its popular DMM Micro-D Mix connectors, but with the addition of a flange and a metallized composite shell that reduces connector weight by 20% and backshell weight by 40% and protects against corrosion from oxidation and salt spray, the series provides superior EMI protection performance equivalent to MIL-DTL-83513G metal connectors and features a built-in backshell with a central quick lock for secure connections. Five two-row shell sizes (10, 16, 22, 26, and 32) are currently available from stock with lead times of just three weeks, all other sizes are available inside of six weeks, and all shell options allow for custom configuration regarding: contact layout, terminations, shape, and fixing hardware. Available options include: high-power connectors rated for up to 20A per contact, low-power connectors rated for up to 5A per contact, coaxial contacts with up to 20GHz per contact in any layout, and mixed power and signal layouts.
Kensington Electronics
stocks the SWaP-optimized Fischer MiniMax™ Series. These miniature, circular, ultra-dense mixed power and signal connectors offer up to 75% weight savings and 45% space savings compared to standard connectors with a similar contact size, help reduce total cost of ownership by providing more functionality in smaller devices, are rated for up to 5,000 mating cycles, and are tested for high-speed protocols including: USB 3.0, HDMI, and data transfer up to 10Gb/s. The series is ideal for rugged, space-constrained applications, including handheld and body-worn military equipment, instrumentation and test equipment, and unmanned vehicles, and is currently available in two sizes, 06 and 08 with 10 and 12mm receptacle footprints, 4–24 contacts, and three locking systems: push-pull, screw, and quick-release, and optional IP68 sealing. Pre-cabled solutions are also available.
Stewart Connector
's compact USB 3.0 Connectors are reliable, robust, and versatile, and are backwards compatible with USB Type-A connectors to support redesigns without updating or changing the mating connectors. The USB 3.0 connectors deliver 5Gb/s, are rated for a maximum of 1.8A per contact, each of which is plated with 30µin of gold, and are available in shielded stacked, right-angle, and vertical configurations. They are also rated for operating temperatures spanning -55°C to 85°C and are compatible with IR reflow and wave soldering. Ideal applications include IoT devices, servers, desktops, laptops, portable storage devices, printers, scanners, gaming systems, and audio and diagnostic equipment.
TE Connectivity
's MULTIGIG RT 2-R quad-redundant, high-speed, board-to-board connectors are ruggedized, lightweight, tested to HALT shock and vibration levels per VITA 72, and complaint with the VITA 46 standard. They has the same modularity and flexibility as the MULTIGIG RT 2 connector, which they're backwards compatible and intermateable with, but leverage all of the technical and economic benefits of VITA 72 VPX, offers twice the number of contact points for improved reliability in high-vibration environments, and are the lightest VPX connectors currently available, with 3U VPX slot profile variants weighing just 2.21oz and 6U variants weighing just 4.96oz. Ideal for use in rugged embedded computing applications in the ground defense, missile defense, C4ISR space, and commercial and military aerospace industries, these robust, pinless-interface connectors are available in differential, single-ended, and power configurations; can be combined with VITA 62 high-power modules, VITA 67 RF modules, and VITA 66 optical modules; and support Ethernet, Fibre Channel, InfiniBand, PCIe, and Serial Rapid I/O high-speed protocols. They have high-temperature thermoplastic housings rated for operating temperatures spanning -55°C to +105°C, rugged aluminum or passivated stainless steel guide hardware, high-performance copper alloy contacts plated with 50µin Au over 50µin Ni in the mating area and tin-lead on compliant-pin tails, and reliable press-fit terminations.
Interested in a specific market? Click a market below for current articles and news.
Automotive, Consumer, Industrial, Medical, Mil/Aero, Datacom/Telecom, and Transportation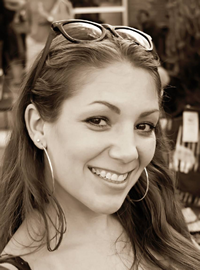 Latest posts by Christine Stieglitz
(see all)