Small Form Factor (SFF) Connector Products
This week's Product Roundup highlights small form factor (SFF) connector solutions from leading suppliers.
I-PEX Connectors' NOVASTACK35-HDP shielded board-to-board FPC connectors provide high-reliability data transfer and power delivery. They have a 0.35mm pitch, a maximum mated height of 0.75mm, full 360° shielding for closer placement to antennas, heat-resistant UL94 V-0 LCP housings for enhanced protection, 42 or 56 gold-plated copper alloy signal pins with single contact points for high-data-rate performance, four 2.2A gold-plated copper alloy power pins for power delivery, and metal shielding springs for reliable EMI shielding, multiple ground connections, and increased connector retention force. The series is capable of 20Gb/s via USB-C and Thunderbolt™ 3, 10Gb/s via USB 3.1, 8.1Gb/s transmission rates via Embedded DisplayPort (eDP) with HBR3, and is also compatible with PCIe Gen 3 and Gen 4. Parts are made using fully automated manufacturing processes to ensure high precision and are packaged on tape and reel.
TE Connectivity's compact Economy Power 2.5 wire-to-wire and wire-to-board signal connectors have a 2.5mm pitch, are rated for 250VAC at up to an industry-leading 4.2A, and are well suited for establishing space-saving, mechanically and electrically reliable signal connections on densely packed PCBs in applications including household appliances, commercial and industrial equipment, HVAC systems, vending machines, and lighting. Available in single- and dual-row vertical and right-angle configurations with 2–40 standard or low-insertion-force (LIF) tin-plated copper alloy crimp contacts for 26–20AWG, the range features a locking latch with audible mating confirmation, optional terminal position assurance (TPA) retainers, a range of resin housing colors and materials, including options compliant with Glow Wire Test and UL94 V-0 standards, anti-fretting contact lubricant, and rated operating temperatures spanning -55°C to 105°C. The range is also intermateable with similar products, which facilitates simple retrofitting, and its terminals have an asymmetrical shape that ensures proper housing cavity insertion. Selectively loaded headers are available upon request and parts can be shipped as loose individuals or on tape in ammo box packaging to support automated assembly processes.
GCT's new SIM8055 Nano SIM Connector provides card detect capabilities in one of the industry's smallest available footprints with an innovative split contact design that conserves valuable PCB space by having the normally open card detect mechanism share space with contact five. The new SIM connector measures 12.2 x 9.54mm, takes up just 118mm2 of PCB space, is packaged in tape and reel for easy pick and place assembly, and has a push-pull ejector, a normally open switch configuration that is closed upon SIM card insertion, and a locating peg for PCB stability.
Neoconix's high-performance PCBeam™ LPM Connectors for mobile devices and other space-constrained applications features exceptional X-Y-Z density, a simple but highly reliable screw-down fastening system, and an extremely short electrical path that combines high-speed signaling (10+Gb/s) and significant power delivery (10+A). Standard configurations include 12–82 pins, 3–7 rows, and 8–14 columns with a high-density 0.7424mm contact pitch, an ultralow 0.3mm height profile, and minimal lengths and widths spanning 9.9–14.4mm and 3.6–5.8mm, respectively; customized configurations are available upon request. The series meets PCIe Gen 3 and USB 3.1 signal integrity standards, is compatible with pick-and-place machinery, and is compliant with RoHS 2011/65/EU and IPC-4101B halogen-free requirements.
Amphenol ICC's GMSB052 and GMSB053 Series Mini USB Type-B and USB 2.0 Connectors offer a wide range of through-hole and SMT solutions for consumer, datacom, industrial, and automotive applications, including gaming devices, digital media players, set-top boxes, servers, POS systems, and GPS. The Mini USB 2.0 design is about 87% smaller than a standard USB Type-B connector, the Mini USB Type-B design offers customization options, and both are compliant with the USB 2.0 specification and halogen-free and RoHS requirements. Both also have five positions with one circuit reserved for future use in host identification between devices and plug-in operation that offers tactile feedback to confirm mated connections. Additional features include: rugged, gold-plated contacts for high reliability performance, improved contact resistance, and corrosion prevention, four solder pads for robust PCB attachment, EMI/RFI shielding, high-speed 480Mb/s transmission rates with high signal integrity performance, and 5,000-cycle durability.
Newark element14 stocks Temp-Flex 111145 Series zSFP+-to-zSFP+ passive cable assemblies from Molex in 1m and 3m lengths. The dual-ended plug/plug cable assemblies for 28Gb/s serial channels deliver unparalleled signal integrity in next-generation Ethernet and Fibre Channel applications, including switches, hubs, routers, servers, storage systems, and telecom applications, and feature 30AWG Temp-Flex twinax cable, 20 loaded circuits with a 0.8mm pitch, an EMI girdle shield, and a locking mechanism for secure mating connections. They are also rated for a maximum of 3.3VDC and 0.03A per contact, exhibit 100Ω impedance, and are RoHS compliant.
Hirose's new ER8 Series micro-pitch board-to-board connectors are a licensed second source for the Samtec Edge Rate® Series and deliver high-speed performance in high-mating-cycle industrial equipment, including servo motors, servo amps, AC drives, and electric measuring instruments, in addition to broadcast, medical, and point-of-sale equipment, multifunction printers, and vehicle navigation systems. These rugged, compact connectors have a 0.8mm pitch, an increased contact wipe and insertion depth, and a wide self-alignment range with reduced mating force while maintaining high extraction forces in comparison to typical micro-pitch connectors, and are optimized for signal integrity performance, capable of 10+Gb/s, and resistant to shock and vibration. The series is available in parallel (mezzanine) and right-angle versions with 10–120 positions and 7–12mm vertical stacking heights, has an excellent insertion loss-to-crosstalk ratio with a five-aggressor differential far end crosstalk (FEXT) that meets the IEEE802.3ap specification for 10Gb/s with plenty of margins, and is rated for 0.5A and 100VAC.
Amphenol Pcd's Pegasus Series circular connectors provide small, lightweight, and low-cost solutions for space- and weight-constrained harsh-environment applications that require protection from ambient or emitted noise, including: intelligent peripheral devices employed in modern aircraft, aviation and vehicle actuators, avionics sensors, UAV control systems, missile guidance and control systems, and USB, CAT 5a and Cat 6e, VGA, and video links for both cabin and in-seat communications systems. Variants with mil-spec size 22 contacts also provide ideal solutions for airborne PoE and USB 2.0 IoT applications. The series offers excellent EMI shielding via electroless copper and nickel plating combined with a copper alloy spring finger gasket for shell-to-shell conductivity, quarter-turn bayonet-style connections for easy and efficient wire installation and maintenance, interfacial and triple-barrier seals for IP67 protection, blind-mate keying, and scoop-proof contacts. Available in a wide variety of sizes, colors, and configurations, the series exhibits high contact retention force over its operating lifecycle, between 40dB and 60dB attenuation depending on frequency, and 100Ω differential impedance, enabling wide eye diagram openings with low jitter content and insertion and return loss performance suitable for I00Base-TX (IEEE 802.3bw), 1000Base-T (IEEE 802.3ab), and USB2.0, as well as the emerging standards for 2.5GBaseT, 5GBaseT, and 100Mb/s BROADR-Reach.
ERNI's miniature, double-row MicroCon connectors have a fine 0.8mm pitch, ultra-reliable dual-beam female contacts with excellent tolerance compensation characteristics and a wide contact area for well-maintained connections, robust male contacts with reinforced side walls, and polarization and blind mating guides with an expanded catch range to ensure secure mating. Ideal for use in space-constrained industrial automation, industry 4.0, medical, automotive, telecommunications, consumer electronics, and lighting applications, in addition to many others, these compact, high-reliability connectors are available in straight and angled configurations with 12–100 contacts, deliver up to 2.3A per contact, transmit up to 3Gb/s, and exhibit rugged resistance to shock, vibration, and heat, and high holding PCB holding force.
AirBorn
's N-Series Nano-D and M-Series Micro-D connectors and cable and flex circuit assemblies have a rugged, reliable, small form factor design constructed with quality materials and workmanship. Both series are designed to withstand the demanding environments of space exploration, commercial aviation, military/defense, medical, and industrial applications and are available in I/O and board-mount models. The high-density N-Series connectors are qualified to the requirements of MIL-DTL-32139 and offer 9–91 contacts with 0.025″ spacing, while the M-Series are qualified to the requirements of MIL-DTL-83513 and offer 9–128 contacts with 0.050″ spacing. Both series are supported by AirBorn's Model to Market™ EMS services, which include design and prototyping, testing and certification, contract manufacturing, and supply chain services.
BTC Electronics offers Glenair's ultraminiature, lightweight Mighty Mouse Series 800 UNF threaded-coupling connectors, which meet MIL-STD-810 requirements for immersion, vibration, sand, dust, shock, and corrosion resistance and are ideally suited for use in space-constrained, light- and medium-duty military, medical, industrial, and geophysical applications, including SFF tactical equipment such as ruggedized PDAs, keyboards, radios, and other dismounted soldier equipment. Originally designed to meet stringent aerospace performance requirements, the series features standard low-pass Pi or C filter arrays or custom filters and employs thermally conductive epoxy to protect the filter package from thermal and mechanical stress. The range includes plug connectors, crimp, solder-cup, and PCB termination receptacles, hermetic receptacles, PCB headers for ruggedized I/O, harsh-environment cordsets, and protective covers and allows users to terminate shielded cable directly to the integral band platform for outstanding EMI protection.
TE Connectivity's microminiature coax connectors have rugged, compact, high-density designs engineered to provide versatile, reliable, space-saving solutions in high-performance microwave systems. Comprised of several different product families, including the SMPM microminiature push-on, OSMM microminiature threaded, MICRODOT, and NANONICS coaxial connector families, TE's portfolio of microminiature coax connectors offer a range of both standard and custom configurations and harness assemblies ideal for use in a number of demanding industries, including aerospace and defense applications.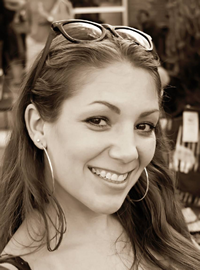 Latest posts by Christine Stieglitz
(see all)