Mil-Aero Industries Eye Carbon Nanotubes as They Target Cost Savings
Ultra-lightweight carbon nanotubes may replace copper wires.
Today's aerospace and aircraft industries focus on size, weight, power, and cost (SWaP-C), and cost is now often figured for program or operational life, which may total thousands of dollars per pound. This gives tremendous impetus and justification to accept high-cost new technology to obtain weight savings.
Reducing F-35 by 20 Pounds Could Provide $230M Savings
Satellites have always paid extra to reduce weight since each payload pound may cost more than $5,000 to launch. Studies by the Center for Strategic and Budgetary Assessments (CSBA) show that the new F-35 has a $4,500 cost per pound over the aircraft's operational program life until 2070. (For comparison, the cost per pound for the F-22 is estimated at $3,500.) The F-35 has projected production of 2,557 aircraft for the U.S. and nine for export customers scheduled through 2037. Therefore, a weight reduction of just 20lbs per plane could result in savings of $230,000,000! Even if this is off by 50%, the expected benefits already are driving new industry developments.
In addition to fighter aircraft, each ounce is also critical in future soldier wearables, UAVs, portable radars, vehicle communications, and other equipment to increase survivability, mission endurance, and success.
Interconnect weight savings are being obtained by incorporating higher contact density, composite materials, combinational multi-port connectors, and other approaches. However, a new technology involving carbon nanotubes (CNTs) is emerging and offers a lightweight alternative to copper wire and other conductive shielding materials. A carbon nanotube is produced as a layer of carbon atoms in a tubular configuration, in single- or multiple-walled versions.
CNTs are being mixed with polymers to create high-strength, lightweight composite materials. CNT fibers can be made into conductive sheets and tapes, which offer a myriad of potentials. Optimal performance may result from spinning CNT fibers into conductive threads (referred to as yarn) to potentially replace copper wires in harnesses, motor windings, and shields.
Another important gain is reliability. CNT fibers and yarn can withstand millions of bending cycles, while standard fiber/wire would have yielded many times. The minimum bending radius requirements of today's cable is not applicable for CNT fibers and cables.
Market potentials for CNT technology are bringing new companies into the forefront. Nanocomp Technologies offers commercial CNT fibers created using a carbon vapor deposition (CVD) reactor and then formed into sheets or fibers that can be twisted into shields or primary conductors. Another supplier is Syscom Advanced Materials Inc., which provides a variety of metal-clad fibers.
DexMat Inc. in Houston produces CNT fiber using a wet acid process that draws multiple fibers that can be shaped into a shield or primary conductor, and future developments for  include flat tape. The company boasts a strong Ph.D. cadre from nearby Rice University where they have successfully fabricated coaxial cable inner and outer conductors by coating a solution of CNTs in chlorosulfonic acid to achieve a two-times better conductivity than seen previously. This may prove an attractive alternative to commercial coax cable using tin-coated-copper with comparable attenuation and greater mechanical durability with 97% reduced mass, according to the company.
Usually, the outer conductor is the heaviest portion of today's cables. In coax, the outer conductor provides both signal transmission and electromagnetic shielding. While shielding does not require high conductivity in the outer conductor, signal loss (i.e., signal attenuation) through the transmission line is significantly affected by the conductivity and architecture of the outer conductor. The new solution-coated CNT outer conductors offer near-term application potentials. Several connector companies are reportedly studying termination techniques.
Carbon Nanotube Materials Provide Shielding
TE Connectivity has been working to use CNT materials for shielding and data transmission cables. In a paper presented at the 2012 IWCS Conference, Dr. Stefanie Harvey, senior manager for corporate strategy, reported that they had achieved greater than 50dB shielding effectiveness in the GHz range, and their "data transmission cables using a yarn format perform comparably to MIL-STD-1553." In the January 5, 2016 issue of ASSEMBLY, Dr. Harvey reviewed how replacing the braid in RG-58 cable would reduce weight from 38.8 grams per meter (g/m) to 11.5g/m, while replacing the center conductor with CNT yarn would further reduce weight to 7.3g/m for a combined weight reduction of 80%.
Composites are used to replace heavy copper wire with metal plated aramid fibers for use in wire and cable EMI shielding. EMI shielding made with plated aramid fibers can reduce weight by as much as 80%, leading to major weight reduction depending on the size of the aircraft or satellite. Aramid fibers are a class of strong, heat-resistant synthetic fibers, the best known of which is DuPont™ Kevlar®, used in ballistic-rated body armor.
Carlisle Interconnect Technologies (formerly Micro-Coax Inc.) provides a unique weight-reducing EMI/RFI shielding solution using their proprietary high-strength ARACON® brand metal clad fibers. Ron Souders, technical cirector, Carlisle Interconnect Technologies, advises that, for typical applications, switching to ARACON allows a weight savings of 80% when compared to traditional metal braided or woven EMI shielding products. This offers the conductivity of an outer metal coating with the strength, light weight, and flexibility of aramid fiber.
Ron Souders further explained that the specific gravity of aramid fiber is only 1.44g/cc, compared to copper at 8.9g/cc, and that, even with the addition of metal coatings, the specific gravity of ARACON fibers ranges from 3 – 5g/cc. The tensile strength (measured in kilopounds per square inch, or Ksi) of the aramid core (350Ksi) is from three to 10 times higher than that of traditional or high-strength copper cores, which typically span 35 to 95Ksi. Since ARACON fibers behave like a textile, they are far more flexible and compliant than metal.
Industry Standardization is Underway
The benefits offered by CNT fiber, whether as EMI/RFI shielding, signal or coaxial cable, or other new components, have prompted the Naval Air Systems Command (NAVAIR) in Patuxent River, Maryland, to sponsor the establishment of suitable "Military Specification for Conductive Carbon Conductors used in Aircraft Wiring," eventually with QPL sources. The proposed formal qualification program should stabilize components and materials for future use.
CNT technology also was included in a recent multiple-day RF coordination meeting held in February by the Defense Logistics Agency (DLA) at the Defense Supply Center Columbus (DSCC). Suppliers of basic CNT materials, wire, cables, cable assembles, and signal and RF/microwave connectors are now working on both application-specific and generalized products to achieve the weight reduction and reliability benefits offered by CNT and other metallized fibers.

Recently posted:
[related_posts limit="10″]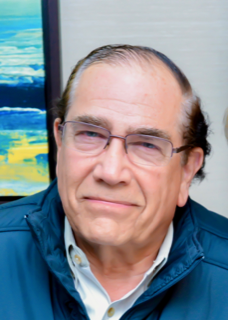 Latest posts by David Shaff
(see all)