ERNI Electronics Extremely Compact Angled M12 PCB Connector
ERNI Electronics M12 PCB Connector now Extremely Compact and Angled

ERNI Electronics has added an innovative 90-degree version of the M12 connector to its M12 product line. Solutions for standard applications (pin-and-socket) and for M12 sensor tubes (pin) are available. The new angled M12 connectors are the first of their kind that are suitable for automated pick-and-place assembly and reflow soldering processes. They can be processed cost-effectively on an SMT production line. Versions with three, four, or five pins are available; eight-pin variants are under development.
The new angled M12 connectors are extremely compact, thanks to their central position at the edge of the PCB. They also have integrated PCB supports in order to adapt to three popular PCB thicknesses (1.0mm, 1.6mm, and 2.0mm). Socket and pin versions with the same layout can also be used for housings with an integrated M12 thread. Versions with A, B, and D coding are available. 360-degree shielding will also be optionally available later. The shielding ring is soldered to the PCB with two soldering pins. Three contact lugs arranged on the circumference provide the electrical contact with the M12 screw. The high degree of robustness, due to THR technology and outstanding leakage current resistance with a CTI value (Comparative Tracking Index), make the connectors ideal for harsh industrial environments. An optional O-ring makes it possible to encapsulate the assemblies.
The new angled M12 connectors also have many processing advantages, such as delivery in tape-and-reel packaging for automated pick-and-place assembly integrated suction surfaces, reliable positioning using pins, and integrated PCB supports that reliably prevent tilting during processing. The connector can also be fitted to the back of a ready-equipped PCB in a housing. The new M12 connectors can be fitted using lead-free reflow soldering and provide protection class IP65/67 when they are plugged in or screwed on.
As well as the solutions for standard applications, pin-type connectors are available that are specially aimed at sensor applications. These new 90-degree M12 connectors are specially designed for M12 sensor tubes, have an extremely short 14mm design, and are supplied with an O-ring as standard to provide encapsulation capability. The fully equipped PCBs are inserted into the sensor tube as far as they will go. The stop is provided by the collar on the connector, which is typical of these applications. Other options, such as anti-twist ridges and a snap-in function, are also available for these versions.
The new angled M12 connectors address a wide range of industrial applications, such as fill-level sensors, range sensors, and pressure sensors, light barriers, position switches, field bus and peripheral equipment, and measuring sensors.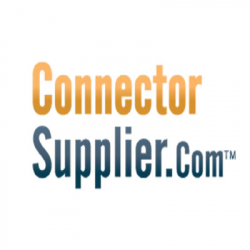 Latest posts by Connector Supplier
(see all)