A Short Guide to Plastic Optical Fiber
Plastic optical fiber is an option for applications as diverse as residential wiring and avionics. Here's a short guide to plastic optical fiber to help you determine if it's what you need.
Installing plastic optical fiber (POF) cabling may be the better choice for networking with infrastructure runs of up to 80 meters that connect to switch and wall plate converters. It is ideal for business, home, student housing, apartments, and condos.
With future component upgrades anticipated, the cost benefits are clear. The current optical POF-wired infrastructure will support the higher bandwidth demands projected for the average user in 2020 and beyond without changing the cable, which would be the case with conventional CAT copper solutions.
Differences Between Plastic and Glass Fiber
POF differs from traditional optical fiber in material and core/cladding dimensions.
The core is the highly refractive center of the fiber, which acts as a "light guide." For standard telecommunication single-mode fiber (SMF), the core diameter is around 9 microns and the cladding diameter 125 microns. SMF is utilized in long-haul applications with transmission distances up to 100km, without the need for any repeater.
Multi-mode fiber (MMF) typically uses a core/cladding diameter of 50 microns/125 microns, which provides less reach – up to approximately 2km – due to increased dispersion as a consequence of the larger diameter core.
POF has a much larger core diameter compared to both SMF and MMF, commonly 980 mircons/1000 microns. Although this results in lower data rates (hundreds of Mb/s) and reach, the big advantage is cost. The large core means the accuracy of alignment between the LED driver and fiber is less critical, to a point where even slightly damaged fiber is acceptable. Most of the expense in fiber systems today is not in the BOM (bill of materials) but in production set-up and alignment costs. The core/cladding diameters of single-mode, multi-mode, and POF fiber are depicted in the diagram below.
Standard fiber optic cables have a glass quartz core and cladding, where impurities are added to the core to produce the desired refractive index to act as a guide for the light. Glass fiber optic cable offers lower attenuation than its plastic counterpart. POF typically consists of a polymethylmethacrylate (PMMA) core and a fluoropolymer cladding. The plastic nature of POF provides a more rugged cable, capable of withstanding tighter bend radii than glass fiber optic cable.
Benefits of POF include:
Less applied cost than copper and glass fiber
Lower installation labor cost
Low-power optical POF switch means no mechanical air flow fans required
Less infrastructure support required from up-stream high-speed switches and routers
Cost savings due to fewer physical ports
50% less power to operate than copper
80% reduction of carbon dioxide than copper
Secure, robust, reliable data transfer
No cross talk interference
No electromagnetic interference
Lightweight with excellent toughness and durability
Waterproof, moisture-proof, magnetic-free
LEED-certified
Quite simply, in commercial and residential buildings, with one POF line drop per room, the end user gets three active connections. With copper, 15 Cat 6e lines would be dropped to service the same number of ports and a larger router would be required.
To read this white paper in its entirety, click here.
For more information, visit the Plastic Optical Fiber Trade Organization.
Francesco Liburdi is TITLE at Electronic Links International.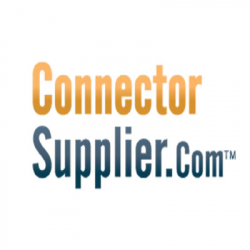 Latest posts by Connector Supplier
(see all)