TE Connectivity's End-to-End Solutions for US Army's VICTORY Program
TE Connectivity's End-to-End Solutions for US Army's VICTORY Program
TE Connectivity (TE) announced high-speed, flexible, and extremely rugged end-to-end solutions for armored vehicle network backbones that are designed to help meet the US Army's VICTORY program requirements and other modern architectures. Solutions include a 1 Gigabit Ethernet (GbE) bus required under current VICTORY standards, as well as 10+ GbE that will meet next-generation needs.
"Today's ground combat vehicles typically have multiple standalone systems that do not share data or functionality," said Greg Powers, market development manager, TE Connectivity, Global Aerospace, Defense & Marine. "The growing challenge for engineers is not only designing a databus-centric system that will allow those various systems to share data and communicate to a central command, but also to ensure that all components that comprise the network withstand the harsh environmental challenges, including shock and vibration, signal integrity, reliability, NBC (nuclear, biological and chemical) exposure and temperature extremes."
The Vehicular Integration for C4ISR/EW Interoperability (VICTORY) initiative was started as a way to correct the problems created by the "bolt-on" approach to fielding equipment on US Army vehicles. Implementation of a databus-centric design allows tactical wheeled vehicles and ground combat systems to reduce space and weight, save power, and enable the various systems within the vehicle to share information and communicate an integrated picture to the crews and command center.
TE brands, such as Raychem and AMP, have led defense industry innovations, with Raychem helping the industry to pioneer heat shrink technology, adhesives, and molded parts, and AMP helping to drive high-speed technologies and protocols. "These are the experts that helped create some of the technologies everyone is using today and they're busy working on new technologies that will be propelling ground defense applications in five to 10 years," said John Larkin, manager product management, TE Connectivity, Global Aerospace, Defense & Marine. "With TE's full suite of end-to-end solutions for rugged vehicle networks and the multitude of options for current-generation and next-generation products, engineers can confidently design a fully integrated system that can help withstand virtually any environment."
TE end-to-end solutions for rugged vehicle networks include:
GbE connectors
MIL-DTL-38999 connectors (full range of mil/spec connectors)
DTS-RJ45 D38999 connectors (sealed against harsh environments)
Quadrax connectors (Gigabit speeds in circular and rectangle formats)
Commercial RJ-45 connectors
10 GbE connector
Connectors for standard fiber-optic termini:
M83526/20 and 21 expanded beam
MIL-PRF-29504 Size 16
ARINC 801
Embedded computing solutions for VPX and beyond:
MULTIGIG RT 2 connectors (for VITA 46)
MULTIGIG RT 2-R connectors (ultra-rugged and VITA 46-compatible)
Mezalok mezzanine connectors (VITA 61)
MULTI-BEAM XLE power connectors (VITA 62)
Optical modules (VITA 66)
RF modules (VITA 67)
Fortis Zd connectors (for next-generation applications with modularity, high densities, and 12+ Gb/s speeds)
Rugged rear input/output:
MIL 600-style connectors (per MIL-DTL-83527)
High-speed cable:
Cat 5e
Cat 6
Cat 6A
USB 2.0
IEEE 1394
Hookup wire
RF
Harnessing components:
Molded parts and transitions
Adhesives
Heat shrink tubing and shapes
Devices
Adapters
Heat shrink products (per TACOM specs SC-X-15111and SC-X-15112)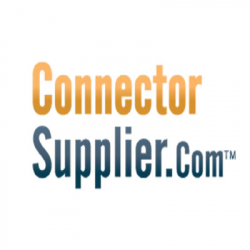 Latest posts by Connector Supplier
(see all)