Souriau Making Switch from Cadmium to Zinc Nickel Plating
Souriau Making Switch from Cadmium to Zinc Nickel Plating
Last year, Souriau manufactured more than 50% of its 38999 connectors with a RoHS plating, further reinforcing the company's position as a green leader in the connector market. The company has more than a decade of experience with RoHS zinc nickel plating, which is now considered a superior RoHS-compliant alternative to cadmium by the mil/aero industry.
Souriau has now industrialized this plating for most of the company's mil/aero connector lines, which includes the D38999 Series I, II, and III; MIL-C-26482 Series I; VG96918; and micro38999 caps and backshells. Souriau is a leading manufacturer of RoHS zinc nickel plating for D38999 shells, and in addition, the company received a QPL certificate in 2009 for its excellence and ingenuity in the production of RoHS zinc nickel connectors. The company's mil/aero clients consider Souriau black RoHS zinc nickel the most credible industrial alternative to cadmium for the D38999 Series III.
RoHS zinc nickel is non-reflective and can be used at high temperatures (+175°C) or with specific fluids, such as those for de-icing. This unique combination allows the D38999 RoHS zinc nickel to be utilized in various applications. For military applications, RoHS zinc nickel is widely employed because of its back compatibility with legacy cadmium parts. It can be used, for instance, with ruggedized PCs, electrical engines, or weapon control boxes.
For the mil/aero application, the benefit of using RoHS zinc nickel plating is its universal acceptance with other various already-installed finishes, such as passivated stainless steel, composite nickel, or alodine. RoHS zinc nickel's outstanding fluid resistance is an additional benefit when used together with actuator systems in unpressurized areas.
RoHS zinc nickel plating is made according to the well-known and accepted electrolytic deposit process, is RoHS-compliant, and is not listed as a "suggested human carcinogen." Another advantage of Souriau RoHS zinc nickel is that its rough surface makes it better adapted to accept heat shrink boots.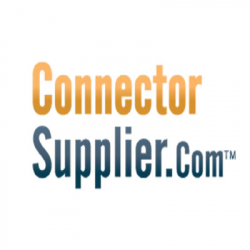 Latest posts by Connector Supplier
(see all)