Northwire-NWI Lab360 Collaborates with Boeing
Northwire-NWI Lab360 Collaborates with Boeing
Northwire Inc. (NWI), a woman-owned small business, is working with Boeing to respond to growing demands for new aircraft and increasing requirements from the US Air Force to upgrade obsolescent aircraft and technologies with fuel-efficient, capable, and mission-ready aircraft. Northwire's certified project managers are working with Boeing's program managers to develop the next-generation air-to-air refueling system for the US Air Force. Northwire-NWI Lab360 is the premier partner for the design, manufacture, and contract engineering services of custom technical products for global diverse markets. ITAR and EAR Registered, NWI Lab360 leverages professional certifications in Six Sigma, Lean, Project Management, and the American Society for Quality to optimize design and manufacturing to achieve the highest quality and the shortest lead times for any volume of custom wire and cable, retractiles, assemblies, connectors, harnesses, injection, and over-molded products.
Maintenance, repairs, and operation costs increase dramatically with aging aircraft, making the sustainment of current platforms mission-critical. Collaborating with engineers from Boeing, Northwire's certified project managers are innovating highly customized tech insertions for extreme conditions.
"Emerging technology aids our forces' ability to flex and adapt to their rapidly changing technical environments. Our use of technology through simulation, in design, material selection, manufacturing, and test and development helps to develop a superior product faster with fewer redesigns and greater reliability," said Harold Nevin (retired brigadier general), senior vice president of operations. "Northwire is pleased to engage with Boeing to support this new program and its modernization efforts.
"We design and manufacture innovative solutions, advance existing technologies, and diversify our product portfolios to achieve optimal levels of integration, interoperability, and interdependencies in our efforts to satisfy the demanding requirements in the equipment modernization spectrum."
The synchronization of requirements and resources through project management highlights not only emphasizes the disciplined approach to the KC-46A Tanker Program co-development effort; it also reveals the rigorous demands of the application while meeting the short development cycle schedule constraints. Achieving maximum useful life requires the team to employ engineering extremes; tests include temperatures at -65°C and endurance testing approaching one half-million cycles. Resistance to oil, fuel, flame, cut, and abrasion and the ability to withstand lightning strikes capstone the critical quality specifications.
To ensure rapid technological advancement and quick fielding to forces, Northwire offers custom cable and military wire solutions design-to-deliver in five days or fewer, as well as combat-proven, off-the-shelf technologies (COTS). NWI's no-minimum-order-quantities policy supports the optimization of resources sponsored by the "buy less, more often" campaign.
Northwire's free design and rapid cable prototyping expedites equipment to field environments for critical "try before you buy" assessments, as well as reduces NRE and risk.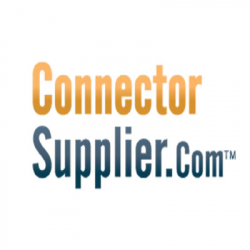 Latest posts by Connector Supplier
(see all)