Harwin Hi-Rel Connectors Complete Successful CubeSat Prototype Flight
Harwin Hi-Rel Connectors Complete Successful CubeSat Prototype Flight
Harwin congratulated the team at Warwick University on the successful launch and recovery of the maiden flight of its WUSAT nano-satellite, which depends on Harwin's high-reliability Datamate and Gecko connector families to provide signal and power connection under challenging operation conditions.
At the start of the current academic year, the team at Warwick University decided that launching a "CubeSat" — a small satellite typically measuring just 10 x 10 x 10cm, with a mass of up to 1.33kg — would be a suitable goal, as it opens up many possibilities for payloads and development. The team based control, power, and communications systems on the Arduino platform for speed of development. Data from sensors included on separate PCBs will be captured on SD cards.
With this level of systems payload, a miniature and lightweight yet very high-reliability interconnect system is required, so the WUSAT team is evaluating Harwin's 2mm Datamate signal and power connector family, and the company's new 1.25mm Gecko connector range, which can handle up to 2A. Both connector families perform well in harsh environments, ensuring signal integrity even under extremes of temperature, vibration, and shock that are typically encountered during satellite launches and missions. Many other CubeSats already use Harwin's connectors because of their miniature size, light weight, and excellent performance.
On April 7, the WUSAT team successfully launched a prototype CubeSat using a weather balloon. During a two-hour flight, the CubeSat travelled into the stratosphere to over 30km above the Earth's surface, where the balloon popped and a parachute deployed, carrying the CubeSat safely back to Earth. Readers can follow the progress of the WUSAT team online.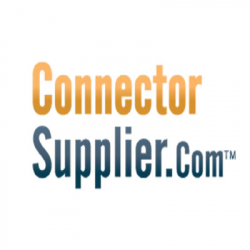 Latest posts by Connector Supplier
(see all)