Belden Lumberg Automation Wash-down Connectors
Belden Lumberg Automation Wash-down Connectors
Belden's new Lumberg Automation brand wash-down connectors, optionally available as single-ended or double-ended actuator/sensor cord sets, come with an M8 or M12 thread and a hexagonal stainless steel coupling nut.
Resistant to aggressive chemicals and cleaning agents, these new connectors have an operating temperature range of -40 to +105°C. They also satisfy the IP67, IP68, and IP69K requirements for ingress protection. As a result, they can be high-pressure cleaned, and are therefore ideally suited for use in areas where stringent rules of hygiene apply (i.e. in the food and beverage, chemical, and pharmaceutical industries). The seal of quality by ECOLAB attests to the suitability of the connectors for wash-down applications worldwide.
Other features include gold-plated crimp contacts, high shock and vibration resistance, and simple installation. The wash-down connectors guarantee reliable data transmission even under harsh environmental conditions.
By combining standardized M8/M12 connection technology with an extremely robust design in the new wash-down series, Belden has added an innovative solution to its Lumberg Automation brand. "These connectors ensure a high level of operational reliability at all times and even in the most demanding applications. They are also easy to install," said Product Manager Fabian Seymer.
Connectors are available in 3-, 4-, 5-, or 8-pole versions (M8 with three or four poles) with a contact resistance of ≤ 5 milliohms. Nominal current, rated voltage, and rated impulse voltage are in accordance to DIN EN 61076-2-101 and DIN EN 61076-2-104. Insulation resistance is > 109 ohms. Available in a cream-white color, the connectors have compact polypropylene housings.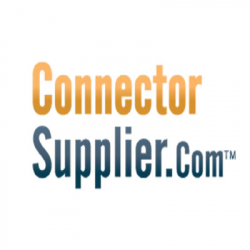 Latest posts by Connector Supplier
(see all)