Dixie Aerospace to Distribute Cooper Interconnect Ground Power Products
Dixie Aerospace to Distribute Cooper Interconnect Ground Power Products
Cooper Interconnect, a provider of harsh-environment interconnect solutions, announced the addition of Dixie Aerospace as a global distributor for aviation ground power products. Dixie Aerospace will sell Cooper Interconnect's Titan Ground Power 400Hz cables and adapters and Burton Series of 28VDC, 270VDC, and 400Hz receptacles, cables, and adapters.
"This partnership is an important part of our strategy to further provide our global customers with trusted local partners," said Steve Jones, Cooper Interconnect's Aviation Ground Power marketing manager. "Dixie Aerospace will be stocking Cooper Interconnect's ground-power products in Peachtree City, Ga.; Miami, Fla.; Amsterdam; and Singapore."
"Dixie Aerospace is excited to offer Cooper Interconnect's ground-power products to our customers," said Keith Coleman, president of Dixie Aerospace. "This new relationship enables our customers to further streamline their supply chains by procuring 28V, 270V, and 400Hz solutions from the same company that they have already qualified to support their parts sourcing/kitting and FAA/JAA-approved repair requirements. In addition, our ability to stock and provision these products as well as our flexibility in offering customized inventory services will add value to our customers."
Copyright (C) 2013 LexisNexis, a division of Reed Elsevier Inc. All Rights Reserved.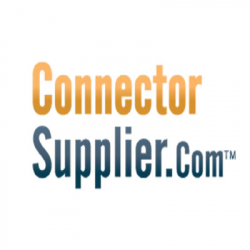 Latest posts by Connector Supplier
(see all)