Conesys Acquires ATI-Inerco
Conesys Acquires ATI-Inerco
Conesys has finalized the acquisition of ATI‐Interco, which will join the Conesys group of companies that includes Aero‐Electric Connector, Aero Industrial Products, EMP Connectors, J‐Tech, Conesys Europe, Conesys Mexico, and Conesys Asia. Based in Paris, France, ATI‐Interco designs, develops, manufactures, and sells complete connectivity solutions including PCB connectors; highly reliable, application-specific connectors; standard and custom backshells for circular and rectangular connectors; RF connector products; filter connector products; and a wide range of cabling components and accessories for circular and rectangular connectors.
ATI‐Interco's products are used in harsh environments common to the defense, mil‐aero, mass transit, industrial, space, energy and commercial aero markets.
This acquisition will enable Conesys to share its expertise in circular connectors and interconnection systems with ATI‐Interco, thereby expanding its product solutions to meet its customers' requirements with more flexibility and competitiveness, and reinforce its worldwide presence.
Walter Neubauer Jr., Conesys chairman and CEO, said, "The acquisition of ATI‐Interco will help us broaden our product offerings to our existing customers and we believe ATI‐Interco customers will benefit from the synergies provided through this acquisition. We are enthusiastic about the opportunities this acquisition provides Conesys and its customers."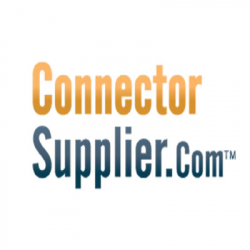 Latest posts by Connector Supplier
(see all)