New Product News Roundup: April 2018 – Part I
Summary coverage of the latest, new-to-market connector and cable products
New Product News Roundup: April 2018 – Part I
Interconnects, etc.
Smiths Interconnect
's new Eclipta – ECL Series edge-card connectors feature innovative, high-performance, double-ended card contact technology designed to deliver the reliability, serviceability, and affordability demanded by critical, disposable medical applications, like electrophysiology catheters. Since PCBs are often part of the disposable portion of medical devices, the Eclipta's PCB also serves as the connector contact, which both eliminates the cost of the contact system on that side and enables the addition of surface-mount components, like EEPROMs, on either side of the board. The series also features a plug-and-play design for quick, effortless termination that virtually eliminates potential contact damage, is rated for temperatures extending from -40ºC to +135ºC for compatibility with standard sterilization protocols and up to 2,500 mating cycles to increase the mean time between failure, and has finger-proof contacts on the reusable side to contribute to the safety of patients and medical personnel. Additional benefits include: mass termination of catheter wires directly to the PCB in both the disposable and reusable sides, scalability, customization, high-density, and the ability to be reworked on the reusable side.
Molex
's new QSFP-DD interconnect system delivers double the number of contacts, lanes, and bandwidth in the same space as a 2×1 QSFP form factor while maximizing signal integrity and thermal management and exhibiting extremely low insertion loss. Ideal for use in data center and telecom applications, including: servers, storage, cellular infrastructure, central offices, multi-platform service systems, routers, switches, and more, the eight-lane interface has a total of 256 differential pairs with 32 ports, transmits up to 28Gb/s NRZ or 56Gb/s PAM-4 and up to 200Gb/s or 400Gb/s aggregate, and is backwards compatible. It also meets or exceeds current requirements for 200GbE and 100Gb/s EDR InfiniBand applications, and supports legacy 10Gb/s Ethernet, 14Gb/s FDR InfiniBand, and 16Gb/s Fibre Channel applications.
Amphenol Industrial Products Group
released the new LPT (Lean PT) Series cylindrical bayonet power and signal connectors for harsh environment applications including: factory automation, automotive, HEVs, EVs, energy storage, power distribution, industrial instrumentation, and process control. Based on MIL-C-26482 Series I and Amphenol's original PT Series connectors, the new LPT Series connectors provide cost-effective quality and high resistance to shock and vibration. They feature a lightweight, high-strength aluminum shell with multiple plating options, stamped and formed crimp contacts with a three-tine retention system, quick, positive bayonet coupling, and five keyway mating; offer IP67 or IP69K protection when mated; and are rated for operating temperatures spanning -40C to 125C. They are also RoHS compliant and in the midst of the UL and TUV certification processes.
Hirose
's new BF4M unidirectional active optical connector system features built-in E/O on the transmit (Tx) end and O/E on the receiver (Rx) end, which allows it to convert a balanced, high-speed, differential electrical signal on a PCB at one end into an MM optical signal for transmission down a very thin, flexible fiber optic cable and then convert it back into an electrical signal on the other end. This plug and receptacle solution has an ultra-low profile and solders to the PCB to save space and eliminate thermal issues associated with soldering E/O and O/E devices directly to the PCB, and supports high-speed, isolated signal transmission from 0.05Gb/s to 6.25Gb/s and long-distance transmission up to 100m. It also features an innovative internal wiring system that offers all the benefits of fiber optic signaling, including: high signal quality, lower power consumption (<120nW), and excellent EMI protection. Designed for factory automation and medical applications, the BF4M optical connector system measures 12.5mm x 5.5mm x 1.5mm (l x w x h) and utilizes high-flex fiber optic cable capable of withstanding significant bending cycles.
LEMO
's new 3GHz, 75Ω coaxial contact combines multiple HD-SDI BNC-type connectors into a single integrated connector. Designed for use with small, RG179 B/U-type cables and compatible with various insulator configurations and several combinations of coaxial and low-voltage signal contacts, the new contact provides high signal integrity performance ideal for use in indoor and outdoor HD, 4K, and 8K broadcast video applications, providing an effective alternative to HD-SDI. The contacts can also be built into watertight connectors with IP66/68 ratings, including the K, T, and W Series.
Weidmuller
's new Klippon® Connect A-Series Application Range modular terminal blocks are designed to increase efficiency, improve safety, and reduce costs in recurring control cabinet applications. The range includes modular terminals for connecting two or four conductor sensors or actuators with or without ground connection points and features push-in technology for tool-less installation, terminals for voltage/current transformer wiring, signal wiring, control voltage distribution, and power distribution, high wiring density with up to four different potentials in a 3.5mm (0.14") width, color-coding to ensure proper connections, clear contact assignment and individual contact points to simplify maintenance and modification, and both alternating and grouped set-ups to increase flexibility.
Mill-Max
released new Super-Low-Profile Sockets designed to provide safe, reliable, and convenient, solutions for board-stacking and wire-to-board applications in wearable and implantable medical electronics with minimal package height demands. The new single-row 315-43-1XX-004000 and double-row 415-43-2XX-41-004000 sockets have 2.54mm (0.1") pin spacing and a low profile of just 2.11mm (0.083"), and are designed for through-hole mounting in boards up to 1.57mm (0.062") thick. When mated to corresponding Mill-Max low-profile headers, the total board height is only 3.94mm (0.155"), and when mated to Mill-Max solder cup headers, the total board height is 6.81mm (0.268"). Each receptacle is precision-tuned from brass alloy, has a high-reliability, four-finger, beryllium copper contact, accepts leads ranging from 0.38–0.56mm (0.015 – 0.022"), and is designed to withstand the rigors of rugged applications associated with portability. Single-row, super-low-profile sockets are available with 1–32 positions, and double-row variants are available with 4–72 positions.
SCHURTER has introduced the first coupler for 400VDC pluggable power applications designed to comply with the new IEC standard 62735-1, providing PDU and other data center equipment manufacturers with a standardized solution for safe, reliable, efficient, and cost-effective interconnect solutions.
Hirose
expanded its CX Series compact, USB 3.1 Gen 2 Type-C connectors with the new CX90B1 Series top-mount, dual-row, 24-position connector and CX60 Series cable plug. Designed to withstand high shock and vibration, the rugged, space-saving assembly delivers up to 10Gb/s and has a connector depth of only 8.15mm, enabling optimized antenna designs and larger battery capacity; built-in guideposts for accurate positioning; a slim, short, 11mm plug designed to prevent short-circuits; and a high-reliability latch that produces a clear, tactile click and high retention force. The connector is rated for 5A, 20VAC, 10,000 mating cycles, and operating temperatures spanning -30ºC to 85ºC.
TE Connectivity
is now manufacturing all of its SEACON Micro WET-CON connectors in compliance with lead-free and RoHS standards, which were previously special requests. However, there will be a brief transition period while old inventory is depleted, so customers should specify whether they require RoHS-compliant products when they order. Single-ended Micro WET-CON connectors are also now available with standard 1m, 2m, and 5m cable lengths on inline connectors and 0.5m hook-up wire on bulkhead connectors, and will be stocked at US and UK facilities for decreased lead-times. Longer lengths are still available on demand, and locking sleeves are now sold separately.
Molex
's new Squba 1.8mm-pitch, sealed, wire-to-wire connector system has patent-pending design with robust, IP67 NEMA seals, a low-profile, positive latch that prevents wire snags, and 30N terminal retention. The series supports up to 6A with 22 or 24AWG wire, is available with 2–10 circuits, and delivers reliable power in a wide range of space-constrained commercial, consumer, and industrial automation applications, including: recreational vehicles, vending machines, HVAC, lighting, landscape equipment, sensors, robotics, industrial controllers, and food processing equipment. Rated operating temperatures span -40ºC to +105ºC.
LEMO
introduced a next-generation version of its 3K.93C SMPTE 304M industry-standard HD camera connectors. The expansion offers reduced weight, an improved internal design, and a lower total cost of ownership, and is more tolerant of operator variations, enabling easier performance optimization during termination.
SCHURTER
's family of appliance outlets according to IEC 60320-1, Styles F and J, are now available with up to four integrated light pipes that indicate operational or functional status by channeling light from LEDs on the PCB to the front of the connector. Typical applications include power distribution units in data centers, where the light-pipe-enabled outlets improve system monitoring capabilities by enhancing status signaling between the power grid and user.
Yamaichi Electronics
' new QSFP-DD high-speed connector solutions for datacom and telecom applications supports eight channels of 56Gb/s for the latest 400GbE technology, has the potential to provide 16.1Tb/s capacity from a single slot switch with 36 QSFP-DD modules, and is designed to meet future signal requirements with the potential to reach 112Gb/s per lane channel. The MSA-compliant solutions are available in various port designs (e.g., 1×1–1×6, 2×1, etc.), are backwards compatible with QSFP56 modules, and come with a QSFP-DD host connector, case, heat sink, and heat sink clip.
BURNDY®
released a new family of mechanical pin adaptors that provide customers with an alternative means of terminating conductors to mechanical connectors typically found in switchgear, breakers, and other electrical equipment. The new KAP/KAPO-type connectors are a supplement to the AYP/AYPO aluminum compression adaptors, accommodate wire sizes spanning #6 to 750kcmil, and are offered in center-pin and off-center-pin designs, the latter of which can be rotated to prevent interference when installing connectors side-by-side in space-constrained applications.  The new pin adapters are UL listed for use with Flex conductor and are provided with insulated covers.
HUBER+SUHNER Cube Optics
' new CUBO Mini 100G optical demarcation device (ODD) combines intelligent technology with an intuitive user interface and takes full advantage of the wide variety of 100G QSFP28 transceivers, providing low-latency, layer one conversion between two QSFP28 ports with simple, plug-and-play setup, enabling full transparency of all higher levels, as well as OTU4, and covering distances up to 25km. The small, lightweight ODD measures 12 x 12cm, weighs just over 500g, and also enables remote monitoring and control through its RJ45 connection or SFP port.
HARTING
expanded its rugged Han® HPR Series harsh-environment connectors with the new Han HPR 22 Slim connector, which can accommodate up to four 250A contacts, and new size-16 and -34 Han HPR EasyCon connectors, which enable easy connections and were previously only available in size 24. All three additions are well suited for use in rolling stock rail applications.
Wire, Cable, and Assemblies
TE Connectivity
's new 48V bus bar connectors and cable assemblies are designed to reduce costs and meet next-generation 48V application requirements, including the Open Compute Project (OCP) Open Rack Standard V2.0 designs. The new connectors and cable assemblies simplify overall designs by enabling the use of single vertical bus bars, simplify inventories by satisfying the needs of a range of data center applications, including: power, battery backup units, and cubby shelves, and lower power consumption compared to 12V solutions. 
Optical Cable Corporation
's new Slimline Plenum Hybrid Cables combine one or two strands of single-mode, gigabit-compatible passive optical network (GPON) fiber optic cables with two copper conductors in the same jacket, allowing external power to be pushed from a central location. These UL-listed cables simplify installations, reduce cost by eliminating the need to run dedicated electric wiring, and are ideal for commercial applications involving multiple, separated nodes, applications with continually expanding data demands, and aging buildings that experience frequent power outages. They also have a very small bend radius and tensile strength almost three times that of a traditional Cat 6 copper cable. 
Tools, Accessories, and Development Kits
Würth Elektronik eiSos
and Analog Devices jointly developed the Glenergy energy harvesting demo kit, which is designed to utilize several sources of ambient energy to extend the battery life of wireless sensor nodes for up to 15 years. The kit contains: a thermogenerator, solar cells, an input for a piezoelectric generator, a Li-ion rechargeable battery, a standard Li battery, ceramic capacitors and supercapacitors, switching controller ICs, an ARM Cortex-M3 processor, a SmartMesh network interface and E-Ink display, two coulomb counters, a wireless module in the form of a USB dongle, and a range of connectors, including: WR-FPC ZIF connectors, WR-COM micro USB 2.0 connectors, WR-PHD jumpers and pin and socket headers, and WR-TBL terminal blocks.
LEMO
's new 2U rack-mounted, compact splice tray is targeted at the fast-paced broadcast market, providing users with the ability to quickly and easily install a robust, space-saving HD video bulkhead interface solution without compromising performance. Each system has a compact, aluminum chassis with easy internal access and adjustable mounting brackets, a configurable, modular controller that accommodates up to eight EDW/FXW bulkhead connectors, and pre-installed 3K.93C bulkhead connectors factory terminated to internal LC fiber-optic and quick-mate electrical connectors, and is field-terminable and compatible with all standard 19" 2U racking systems. Benefits include: reduced application space requirements, simplified system-level architectures, improved performance, reduced cost of ownership, and reduced manufacturing lead-times due to common, off-the-shelf component and subassemblies, customization.
HellermannTyton
's new Fiber to the "X" fiber distribution enclosures allow installers to connect street-level cables to individual residences and businesses. The outdoor Fiber Façade Enclosure accommodates up to eight fiber drops. The compact Customer Connection Point transitions fiber drop cables into buildings' network, accommodating both splice and patch for single-subscriber connections. The Fiber Distribution Enclosure can serve as a building entry point or a floor distributor, has a hinged splice tray designed to support up to 18 fusion splices, and is available in a splice and patch version to accommodate options with pluggable connectivity.
Thomas & Betts
expanded its T&B Liquidtight Systems® flexible metal conduit offering to include a complete range of solutions compliant with international standards an introduced new Quick Select Tables to help designers select appropriate conduit, fittings, seal gaskets, and accessories for their applications. The conduits are tested to the same global standards as enclosures to ensure liquid-tight installations in even the most demanding applications, offer resistance to chemicals, corrosion, EMI, and temperature extremes, and are available in standard trade sizes ranging from 3/8"– 6" (12–155mm). Ideal applications include: factory automation, communications systems, electronic controls, subways, commercial buildings, and data centers.
Fairview Microwave
introduced a new family of RF and microwave power amplifier accessories that includes heat sinks, heat sinks with cooling fans, and power control cable assemblies configured for select power amplifier models with D-Sub connector interfaces.
Kycon
released three new 3.5mm, four-pole audio jacks for space-constrained AV equipment, cell phones, and digital still cameras: the STX-35061 Series, the STX-353E7A Series, and the STX-353K7A Series. All three series are halogen-free offer through-hole configurations, and the latter also offers a vertical option.
Recently posted:
[related_posts limit="10″]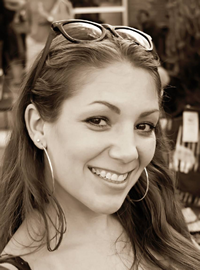 Latest posts by Christine Stieglitz
(see all)