Samtec's Newest Razor Beam LP Connector Achieves 25+ Gb/s Performance
Samtec's Newest Razor Beam LP Connector Achieves 25+ Gb/s Performance
Samtec has expanded its Razor Beam LP product line to include a new ultra-fine-pitch, low-profile system for applications where space is limited and high-speed performance is required. The ultra-fine pitch 0.50mm socket and terminal connector strips (SS5/ST5 Series) are available in 4mm, 4.5mm, and 5mm stack heights. The 4mm stack height system is rated at 13 GHz (26 Gb/s) based on a -3dB insertion loss point of the system.
This new Razor Beam LP double-row system increases design flexibility with a choice of 20, 30, or 40 positions. The narrow 5mm body width of this two-piece system optimizes PCB board space, gold-plated contacts provide high reliability for increased mating cycles, and surface-mount tails ensure board-level stability.
Razor Beam LP products include an ultra-fine 0.40mm pitch system (SS4/ST4 Series) with stack heights from 4mm to 6mm and up to 100 total positions. Also available is a low-profile, 0.50mm pitch, terminal, and socket system (SSH/STH Series) with stack heights from 2mm to 3mm.
The Razor Beam family of interconnects includes micro rugged hermaphroditic interfaces for high-speed/high-density applications. These self-mating systems reduce inventory costs and are available in a variety of pitches and lead styles for increased flexibility.
As with all of Samtec's high-speed products, customers have full access to Samtec's Signal Integrity Group of specialized support for the selection, development, simulation, and testing of your high-speed system.  This group is dedicated to not only developing high-speed products, but also generating the design tools you need, such as models for simulation (SPICE and Touchstone), test reports, time and frequency domain test data, and a variety of footprint libraries.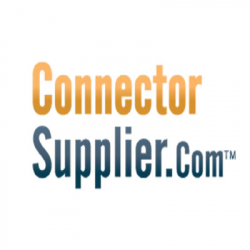 Latest posts by Connector Supplier
(see all)