High-Speed Connector Roundup
Check out this week's product roundup for information about some of the industry's latest and greatest high-speed connector solutions.
High-Speed Connector Roundup
TE Connectivity
's 56-position press-fit stacking connectors deliver 10Gb/s signaling in high-density packaging with a footprint that matches VPX daughtercard layouts to achieve reliable, low-noise, gas-tight connections. Designed for rugged, high-speed applications, including military and commercial aerospace systems, the series is well suited for mezzanine and rigid flex board-to-board attachment, provides high signal integrity, is end-to-end stackable for higher pin counts, and uses eye-of-needle compliant pins for solderless application.
Samtec
's Q Strip® interconnects are designed for high-speed board-to-board applications that demand high signal integrity, including servers, networks, and test and measurement equipment. Featuring surface mount signal contacts and a surface mount ground plane between the two rows of signals that can either be used to maximize bandwidth and signal integrity or as a power plane, the connectors are rated for 28Gb/s at a 5mm stack height and can be routed in single-ended or differential pair configurations. The series is available in vertical, right angle, and coplanar designs with up to 180 total I/Os, and mated sets are available in seven stack heights spanning 5–25mm.
Designed for use in the existing quadrax cavities of most multipin connectors, Radiall's SWaP-C-conscious, high-density Q-MTan™ contacts feature a compact, lightweight, and ruggedized body that incorporates and protects an MT ferrule, enable the mating of 12 optical fibers, and transmit up to 12x10Gb/s. Available in several versions, including: MIL-DTL-38999, QuickFusio™, NSX ARINC 600, EPX®, EN4165, and EN3545, the series can withstand high temperatures and vibration levels, making it ideal for use in aerospace and defense applications with continually increasing bandwidth demands.
Amphenol Pcd's Pegasus Series high-speed circular connectors feature a single piece, IP67-rated housing designed to provide lightweight, low-cost alternatives to heavier, more complex, and more expensive metal shell connectors. Now available with twinax and quadrax contacts, the series is ideal for use in space-constrained end-point applications, including: Ethernet-enabled IoT devices, avionics sensors, panel-mounted units, and seat-back and wall-mount displays, and supports AS39029/90, /91, /113, and /114 twinax and ARINC600, ARINC404, and AS39029/119 and /120 quadrax rear-release, rear-removable, size 8 (0.512" outer diameter) contacts.
Smiths Interconnect
's Fibre Channel D-Sub Series connectors provide multipoint contact engagement that affords superior EMI shielding and extremely low contact resistance for up to 1,000 mating cycles while meeting and surpassing all MIL-STD-202 shock and vibration requirements. Offered with 150Ω quadrax contacts, the series is available with 2-, 4-, 6-, and 8-way insert arrangements and offers ease of assembly, as well as a keyed jack post with 36 possible combinations.
Hirose
's rugged ER8 Series board-to-board connectors have an 0.8mm pitch, are optimized for signal integrity, support high transmission speeds of 10+Gb/s, and are a licensed second source for the Samtec Edge Rate® Series. Ideal for use in broadcast, medical, point-of-sale, servo motor, and vehicle navigation applications, amongst others, the series has mating and unmating forces up to six times greater than typical micro-pitch connectors, and is available in mezzanine and right angle versions with low-profile stacking heights spanning 7–12mm. The vertical connectors are offered with 10–120 positions, and the right angle model features 120 positions.
Designed to exceed the requirements of high-speed, 100Ω and 85Ω differential signal integrity applications, AirBorn's verSI® Series open-pin-field connectors feature sockets with four redundant points of contact for enhanced reliability in mission-critical applications, bolt-down pads for improved robustness and worry-free mating and un-mating, and optional EMI hoods for additional ruggedness and durability. Qualified to MIL-DTL-83513, the series also provides enhanced design flexibility with options including: vertical, right angle, cable I/O, and flex-circuit mounting configurations; 40–500 contacts in 4–10 rows and 10–50 columns; and paste-in-hole, thru-hole, and compliant pin press-fit terminations.
Amphenol High Speed Interconnects
' Ultraport SlimSAS™ connector series is designed to address various interconnect issues in next-generation storage device applications, including: servers, switches, routers, and data centers. The proven high-speed connector series delivers 0.6mm-pitch, 22.5Gb/s-per-lane, vertical and right angle solutions that consume the same area as the MiniSAS HD 4x, feature a friendly ribbon cable design that supports both blade and mainstream servers, and are adopted for next-generation SAS-4.
Meritec's Hercules Interconnect System, supplied by BTC Electronics, provides a durable, high-bandwidth interconnect scheme embedded in a rugged, circular MIL-DTL-38999 Series III shell that's ideal for military, aerospace, and ruggedized high-bandwidth applications not previously accommodated by industry standards. The system supports data rates in excess of 10Gb/s and differential pair signaling with low-skew pairs and shielding for maximum EMI/RFI protection. It also meets protocols including: USB 2.0 and 3.0, IB, SAS, SATA, Serial I/O, and PCIe, depending on the shell size, and is offered with 4X high-bandwidth cable with an LSZH or PVC jacket or FEP-insulated 28AWG twinax cable with Halar Expando.
ODU
's ODU AMC® Easy-Clean circular push-pull connectors feature a spring-loaded pin system and easy-wipe flat receptacle surface that allows for quick and easy cleaning in the field, even under extreme conditions including mud, dust, and snow. The series also offers a rugged and non-reflective surface, a breakaway function, 360° shielding for trouble-free data transfer, and watertight IP68 and IP69 sealing, and is available with 7–19 positions, contacts for solder and PCB terminations, and multiple mechanical and color coding options. Light, compact, and easy to use, the series is rated for operating temperatures spanning -51°C to +125°C and up to 5,000 mating cycles.
Designed to help solve bandwidth, thermal performance, and energy cost challenges in data storage center applications TE Connectivity's microQSFP pluggable I/O interconnects deliver 56Gb/s performance with backward compatibility to 28Gb/s to support next-generation designs. The series delivers QSFP28 functionality in a smaller, generally SFP-sized form factor that provides 33% higher density than QSFP, as well as significantly improved thermal and electrical performance. It also features built-in fins that eliminate the need for additional clips and heatsinks and allow faceplate airflow to the equipment's interior.
Amphenol FCI
's MEG-Array® Mezzanine Connector system provides the high-density and high-speed benefits of a large array supported by the reliability and low costs of a standard surface mount PCB assembly. The 1.27mm x 1.27mm array of discrete circuit contacts enables flexible ground distribution to optimize high-speed signal integrity up to 28Gb/s, and is offered in a variety of PCB mezzanine stack heights. The company's advanced manufacturing capabilities support a patented BGA interconnect design, and multiple in-process vision systems monitor BGA contact integrity, including solder sphere size, location, and co-planarity, in addition to other critical-to-function attributes. Free samples are available upon request.
Designed to meet growing data-rate requirements for backplane technologies, ERNI's robust ERmet ZD, ERmet ZDplus, and ERmet ZDpro high-speed modular connectors achieve up to 25Gbps signaling. Available in 20-, 30-, and 40-pair configurations, these backwards-compatible product series accommodate seamless migration from low-speed to high-data-rate applications without compromising mechanical and packaging design objectives for current and future designs.
Recently posted:
[related_posts limit="10″]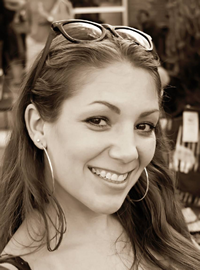 Latest posts by Christine Stieglitz
(see all)