New L-com USB Jack Dust Covers Have Lanyards
New L-com USB Jack Dust Covers Have Lanyards
L-com, Inc., a designer and manufacturer of wired and wireless connectivity products, has released a new version of their popular USB connector dust covers, adding a plastic lanyard and modifying the grip. The lanyard ties the dust cap to a location close to the jack so that it is not lost when removed.
USB jack ports on equipment are large enough to allow damaging particulates and dust to enter when not in use. This challenge becomes greater as the equipment is used in dusty and dirty environments. L-com has long carried dust covers for the USB male plugs, the USB female jacks, and even the mini-B 5 and micro-B connectors. Until now, these covers were stand-alone items that could be lost when removed from the jack. The lanyards built into the new covers are easy to screw-attach to the panel near the jack, and are ideal to use with L-com's ECF or UPM style panel mount products.
"We hear from a lot of customers who are using USB-connected products in the field," said Steve Smith, product manager. "In dusty wiring closets, factory settings, or outdoors, the jacks on these products can be damaged, ruining the connectivity and therefore the product itself. We listened to our customers and developed this solution for them."
The new dust covers are available for USB type A and type B female jacks, sold in packages of 10. They will be stocked in L-com's Massachusetts fulfillment facility for same day shipment starting in January 2013.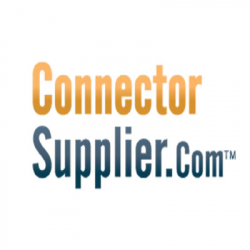 Latest posts by Connector Supplier
(see all)