Next-Generation Grace Inertia Connector To Facilitate More Stable, Reliable, and Durable Connection
Next-Generation Grace Inertia Connector To Facilitate More Stable, Reliable, and Durable Connection
TE Connectivity's next-generation Grace Inertia connectors, namely GI 2.5 and GI 3.3, feature advanced design concepts to facilitate more stable, reliable, and durable connection. The GI 2.5 connector can be used in a wide range of large electrical products, from home appliances to vending machines, while GI 3.3 with high-profile design is targeted for washing machine and applications requiring waterproof designs. These new connectors offer a solution that reduces human error during assembly.
"Through a combination of approaches, the connectors mate to complete the circuit and lock simultaneously. The inner lock prevents defective products caused by half-mating, and the Terminal Position Assurance (TPA) also helps to ensure that the contacts are properly seated in the housing and provides an extra measure against contact back out," said James Dunbar, global power and signal interconnects product manager, TE Appliances. "The next-generation Grace Inertial connector series provides an ideal solution for many applications, including air conditioning, refrigerator, dishwasher, and washing machine wiring harnesses and control boards."
The new structure of the GI 2.5 (at 2.5mm pitch) connector cuts down contact insertion force by as much as 59% during assembly. In addition, being smaller in size, GI 2.5 saves material and space. GI 3.3 (at 3.3mm pitch) offers design assurance for preventing any contact between receptacle and header contacts, thus protecting pins from deformation when improper insertion happens. GI 3.3 provides a higher profile header solution for urethane coating on PCB board, ideal for washing machine and applications requiring waterproof designs.
Both new GI connectors feature ergonomic design. The lance-free dual-beam contacts, which prevent snagging or entanglement, help improve safety and efficiency during operation. Both connectors also offer five types of positions and four different colors of keying method, making it easier to identify and avoid mismatching or blind mating. Both connectors meet GWT 750 requirements and comply with IEC 60335-1.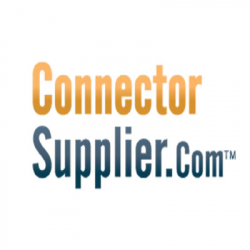 Latest posts by Connector Supplier
(see all)