TE's New Ruggedized Optical Backplane Interconnect System Supports VITA 66.1 Standard
TE's New VITA 66.1 Ruggedized Optical Backplane
TE Connectivity's (TE) new VITA 66.1 Ruggedized Optical Backplane Interconnect System has been designed to meet the needs of high-bandwidth applications such as high-definition video and images and, more specifically, for computing applications requiring optical infrastructure. The new system fully complies with VITA 66.1/ANSI and is ideal for many industries and applications, including embedded computing, ruggedized military applications, commercial aerospace, and the geophysical industry.
"As high-bandwidth and high-frequency applications arise, many system designers are looking for ruggedized optical interconnects to satisfy today's needs as well as future-proof tomorrow's requirements," said Rod Smith, product manager, TE Connectivity, Global Aerospace, Defense & Marine.
This connector system enables TE to offer a range of solutions for customer-specific applications, depending on specific needs. TE continues to expand its offering in support of the VMEbus structure by introducing its optical versions under the VITA 66.1 series. The optical system is offered in both receptacle (backplane) and mating plug (daughtercard) connectors, which connect up to two MT ferrules, each accommodating up to 24 fiber paths.
The new VITA 66.1-compliant Ruggedized Optical System is designed to complement the RF, power, and high-speed electrical modules that have been developed and adopted by the standard.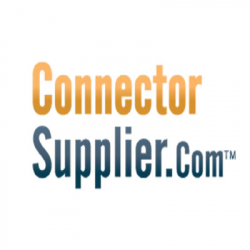 Latest posts by Connector Supplier
(see all)