New Interconnect Product News for March 2017
Check out the latest interconnect innovations in our New Interconnect Product News roundup.
Mill-Max
announced the release of low-profile target connectors with an above board height of .087" (2.21mm). Target connectors are used in place of SMT pads on a PCB as the mating surface for spring-loaded pins. These provide increased durability and are useful in achieving specific distances between boards.
HARTING's
new M12 PushPull connectors feature a robust housing and reliable locking system ideally suited for harsh, heavy vibration environments. Available in A-, D-, and X-coded versions, the series is rated IP67 and enables simple, in-field assembly.
SCHURTER's
6600-5 Series IEC outlets are available with integrated light pipes for PDUs used in datacenters and other multi-distributed power applications. Along with these appliance outlets, the light pipes are said to provide space and assembly cost savings over conventional strip designs, in which LEDs are mounted in between outlets.
Molex
has released the Impact zX2 Backplane Connector System, which features desirable density and signal integrity (SI) performance, while supporting data rates of up to 28Gbps in a modular design. The system is backward compatible with standard impact headers.
The 4.8mm (0.187") series FASTON receptacle terminal from TE Connectivity mates with tabs that are either 0.51mm (0.020") or 0.81mm (0.032") thick. This straight, quick-connect crimp receptacle is designed to mate with standard 4.8mm x 0.81mm (0.187" x 0.032") or 4.8mm x 0.51mm (0.187" x 0.020") tabs with retention holes and complies with UL 310 and IEC 61210 (VDE 613) standards.
Stewart Connector announced its
Series C-RJFTV Connector. The company's RJ45 jack, coupled with a sealed D38999 IP 68-rated shell, allows the connector uninterruptible connectivity in demanding environments. According to the company, this design reduces the footprint to the market's smallest size (17) capable of transmitting 1G Base-T Ethernet. 
Yamaichi Electronics
added the S-Series (IP50) to its Y-Circ P family of push-pull connectors. Featuring a hermaphroditic connector configuration, the same characteristics of the B Series are provided, and assembly is error-free using identical half-shells.  
HellermannTyton announced its
Dual Arrowhead Sling Strap, an eight-inch nylon strap resembling a cable tie with arrowhead fasteners on each end. Designed for insertion into dual quarter-inch holes in the work surface, the product creates a loop that securely hangs cable, wire, and conduit without a binding force.  
A new socket from Ironwood Electronics (SBT-SOIC-2000) addresses the performance requirements for burn-in and test applications. The contactor is a stamped spring pin with 31g actuation force per ball and cycle life of 125,000 insertions. The self inductance of the contactor is 0.88nH, insertion loss is <1dB at 15.7GHz, and its capacitance is 0.097pF.
Rosenberger
developed a product family it's positioning as an intelligent alternative to mechanical connecting. The company's magnetic connectors support all standard functions, including a high number of mating cycles and vibration resistance, and are also suitable for power and signal transmission.
ODU's
single contact portfolio is presented in its ODU Single Contacts Catalog and ODU TURNTAC Brochure. The catalog contains the most relevant and up-to-date information regarding various contact types, and the brochure offers comprehensive information on slotted contacts. The company also develops precisely customized, application-specific solutions.
The M12x1 product portfolio of overmolded connectors from Conec has expanded. In addition to the previously existing versions with screw elements made of zinc-die cast and turned stainless steel 1.4404, a version with screw elements made of PA6 GF20 UL 94V-0 is now available.
The Zebra 1002 Carbon Connector from Fujipoly is positioned as an affordable and reliable option for connecting PCBs to a variety of LCD displays. The device's construction includes 240 alternating layers of conductive and non-conductive silicone per inch, allowing it to accommodate contact pad spacing as close as .015" (0.38mm).
ERNI
expanded its connector product offering for industrial control networks and motion control/drive systems. High-density connectors such as ERNI's miniature MicroSpeed Connector system, the SMC Series, and the newest MicroCon family of connectors are positioned to offer signal density, electrical performance, and mechanical dependability in smaller package sizes that help optimize today's industrial automation systems.
TE Connectivity
announced its 3-in-2 Card Connector for SIM and micro SD card connectivity in mobile phones, tablets, ultraportable devices, and personal computers. Its design features two cavities with the flexibility to accept either two SIM cards or one SIM card and one micro SD card. It is said to save approximately 20% PCB space over other combination-type card connectors.
Extreme-duty adhesive mounts
from HellermannTyton are designed to attach cable and wire bundles with exemplary adhesion even on difficult surfaces. The mounts accept most cable ties, and they are made of a proprietary PA66 blend to resist impact, heat, and UV exposure.
BiPass I/O and backplane cable assemblies from Molex combine QSFP+, Impel, or near-ASIC (Application Specific Integrated Circuit) connectors with thin twinax cables to provide a low-insertion-loss alternative to PCB traces capable of meeting 112Gbps PAM-4 (pulse-amplitude modulation) protocol.
A new stamped spring pin socket from Ironwood Electronics (CBT-QFE-3011) addresses high performance requirements for testing 64 lead flat pack. The device is to operate at frequencies up to 3.2GHz, accounting for some harmonics that could be higher frequency. The contactor used in CBT-QFE-3011 socket is a stamped spring pin with 17g actuation force per ball and cycle life of 10,000+ insertions.
Lumberg's
circular connector Series 03 is suited for the latest requirement for multi-pin connectors under the AISG C485 Release 1.1. All connectors qualify for an IP68 protection rating and meet the IEC 61076-2-106 standard. In keeping with the new AISG standard, one additional pin configuration was added.
Recently posted:
[related_posts limit="10″]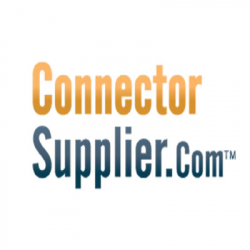 Latest posts by Connector Supplier
(see all)