High-Current & High-Voltage Product Roundup
Check out this week's product roundup for information about some of the latest and greatest high-current and high-voltage connector and cabling products.
High-Current and High-Voltage Connector and Cabling Products
Designed to provide a more reliable, cost effective alternative to terminal blocks in high-power applications, including: inverters, energy storage systems, and construction, manufacturing, and power generation equipment, Hirose's fully shielded EV2 Series high-current connectors are rated for 800VAC/DC and up to 200A. The series features a staggered flange design to provide critical space savings, is compatible with commercially available cable lugs to help reduce assembly and maintenance time, and offers superior EMI protection, vibration resistance, and IP68/IPX9K ingress protection. Rated for operating temperatures spanning -40°C to +105°C, the series also exhibits 0.5mΩ maximum contact resistance at 1A and 1000MΩ insulation resistance at 500VDC.
ODU
's advanced AMC® High-Density Series miniature connectors are extensively used in soldier communications and future soldier systems that require significant weight and space reductions in addition to robust, high-reliability performance in harsh environments, including: field radios, portable computers, night vision, digital scopes, UAVs, and other airborne vehicles. Available in shell diameters spanning 10mm to 18.5mm with as many as 40 contacts, the series offers numerous high density signal configurations, as well as tailored versions for power (up to 15A) and data transfer (USB 3.0 with 5A power), enabling high performance signal, power, and data transmission in a single connector. Additional features include: keyed and color-coded shells to ensure reliable and simple handling, IP68 ingress protection, 5000-mating-cycle durability, a breakaway function for maximum safety, and an operating temperature range of -51°C to +125°C.
Ideal for use in hybrid and electric vehicle applications, Amphenol Industrial Products Group's ePower-Lite Series connectors are rated for up to 70A continuous current, 800VAC operating voltage, -40°C to 125°C operating temperatures, IP67 ingress protection, and a minimum of 100 mating cycles. Housed in compact, lightweight, and robust plastic shells, the series incorporates Amphenol's patented RADSOK technology to achieve higher current ratings, lower insertion forces, and lower temperature rise and contact resistance, and is available in 2-, 3-, and 4-pole configurations with optional HVIL and EMI shielding for safety and performance. The touch-proof connectors are also RoHS compliant, and can be used for charging, accessory power, or anywhere a sealed power connector is required.
Designed to replace terminal lugs in harsh environment applications, TE Connectivity's ruggedized Snap-Lug Quick-Disconnect Power Connectors safely, rapidly, and dependably connect heavy gauge power cables to bus bars, relays, batteries, power cables, and grounding devices without the need for a torque wrench or nuts and washers. Broadly employed in military ground vehicles, commercial aviation, and industrial commercial vehicles, these connectors feature a shrouded, isolative design with no exposed metal and user-friendly snap-on/push-to-release installation. Capable of withstanding high vibrations and extreme temperatures, the series is also color-coded and keyed for polarity to help prevent damage from accidental polarity reversal.
Phoenix Contact's high-current TW 50 Series panel feed-through terminal blocks enable safe, reliable, and convenient connections for conductors up to 1/0AWG. Rated for up to 150A and 1000V, and available in one to six positions, the series features new T-LOX connection technology, which uses a spring clamp to generate a programmed contact force when contacting the conductor, and allows users to employ either a ring-lug connection or connect directly to the bus bar. It also features an innovative, reversible wedge that allows for quick attachment to the housing panel without the use of tools.
Positronic's Low Profile Scorpion Series hybrid power and signal connectors feature a slim 8.2mm profile ideal for use in space-constrained power applications, such as rack power supplies. Featuring a modular design that allows for customer-defined contact arrangements, a one-piece insulator, and an expandable, lateral envelope (up to 101mm), the series allows designers to achieve optimum size, weight, and power. Module options include size 12 contacts rated for up to 55A, size 20 contacts rated for 12A, and size 22 contacts rated for 3A, as well as blanks that allow users to space power and signal contacts to tailor creepage and clearance values to meet design criteria. Blind mating, float mount, panel mount, and cable connector options with a unique locking system are also available, as is a ventilation option to achieve enhanced air-cooling.
Amphenol Commercial Products' Micro/Mini Power Series connectors feature polarized housings and receptacles to prevent accidental mismating, positive housing locks to prevent accidental disconnect, and fully isolated terminals with tin or gold contact area plating. Designed for use in high-current and high-density consumer, communication, medical, military, and aerospace applications, the series is available in single- and dual-row configurations with circuit sizes spanning 2 – 24, vertical or right angle pin headers, and with or without boardlock options. The series' Micro Power connectors are rated for 5A, its Micro Power Plus connectors are rated for 12A, and its Mini Power connectors are ideal for power applications with current ratings of up to 9A per circuit.
Designed for electrical signal transmission in top drive systems within the oil and gas industry, JONHON's ExB II Series water- and explosion-proof connectors are approved for use in Zone 1 and Zone 2 hazardous applications. Available in aluminum or stainless steel housings with thermoplastic insulation, flame-retardant rubber sealing gaskets, and copper alloy gold or silver contacts, the ruggedized series is rated for 10A to 500A current, 250V to 650V working voltages, -40°C to +60°C operating temperatures, IP68 ingress protection, and 500 mating cycles.
Heilind Electronics offers TE Connectivity's broad range of Heavy Duty Connectors for harsh environment applications including: wind energy, robotics, rail transport, automation equipment, and construction, packaging, printing, and tobacco machinery. Available with up to 216 contacts, IP69K ingress protection, and current ratings spanning 10A to 250A, the series offers power, signal, and data transmission in a single connector to help meet stringent size and space requirements, and features a modular design that allows users to combine products from TE's portfolio of cable fittings, hoods, contacts, and male or female inserts and housings to achieve highly customized solutions. The series also offers quick installation, shock and vibration protection, and 1000-hour corrosion resistance test approval, ensuring long-lasting performance.
JAE's DW Series high-current, high-voltage connectors are designed to make storage system management easier, faster, and safer. Ideal for applications that require rack-and-panel style multiple battery modules, including: UPS equipment, energy storage systems, and renewable energy power generation systems, the series features electric shock prevention, enables easy implementation and maintenance, and is available in hybrid power and signal, power-only cable, and bus-bar to bus-bar configurations.
ERNI's compact MaxiBridge™ 2.54mm wire-to-board connector system delivers high-reliability, space-saving connections in automotive LED, industrial, medical, networking, and transportation applications that employ 18 – 26AWG wire. Rated for up to 12A per contact, the series is available in single- and dual-row versions with vertical and right angle male multipoint connectors that feature SMT terminations and proven strain relief features for enhanced reliability. Guaranteed for up to 500 mating cycles, the series is offered in four colors, each with unique mechanical keying features that will only mate with male or female connectors of the same color to further ensure error-free mating, ease of integration, and user safety.
Amphenol FCI's Minitek® Pwr 4.2 High Current Connectors are designed for wire-to-wire and wire-to-board power applications with 10 – 16AWG wire and current ratings of up to 13.5A per contact. Broadly employed throughout the communications, consumer, data, medical, and military markets, the series is available in single- and dual-row configurations with 3 – 5 or 2 – 24 circuits, respectively, and features a positive locking mechanism, fully isolated terminals that prevent potential damage during operation, and fully polarized housings that prevent accidental mismating. Lead-free and compatible with both RoHS and IEC 60335-1, the series also features a patented right angle receptacle housing that's especially ideal for cable routing within 1U or 2U equipment.
Recently posted:
[related_posts limit="10″]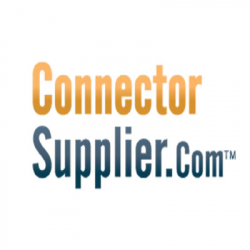 Latest posts by Connector Supplier
(see all)