Molex SpeedStack Delivers High-Speed Data Rates in High-Density Connector
Molex SpeedStack Delivers High-Speed Data Rates in High-Density Connector
Molex introduced its SpeedStack Mezzanine Connector System, a high-density, low-profile solution that supports data rates up to 40 Gb/s per differential pair. The system is ideal for OEMs that contend with limited PCB real estate in a variety of industries, including telecommunications, networking, military, medical electronics, and consumer technology. The mated stack heights of 4.00 to 10.00mm, along with a 0.80mm pitch, provide design engineers with the flexibility to address space constraints without sacrificing performance.
"The marketplace has a great need for a versatile, high-density, board-to-board mezzanine solution that provides space savings and high data rates, as well as optimal airflow despite a low stack height," said Adam Stanczak, new product development manager, Molex. "The Molex SpeedStack connector system not only delivers a low-profile, high-speed solution, but it was specifically developed with a narrow housing design to allow airflow and promote system cooling."
The SpeedStack Connector System comes in multiple circuit sizes of 22, 44, 60, 82, 104, and 120 with a range of 6-32 differential pairs for even greater flexibility. The 100 Ohm design provides superior impedance control with an 85 Ohm version to be released in June 2013 that will support PCIe Generation (Gen) 3.0 and Intel QuickPath Interconnect (QPI) requirements for next-generation I/O and memory signaling. The insert-molded wafer design includes a protective shrouded housing, providing support to the terminal location and improved electrical balance. A common ground pin helps improve electrical performance and minimize crosstalk.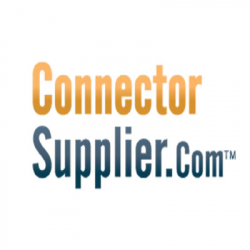 Latest posts by Connector Supplier
(see all)