USB Product Roundup
Check out this week's product roundup for information about some of the newest and most impactful USB product solutions available.
USB Products
TE Connectivity's USB Type-C connectors offer one of the smallest dual-row SMT footprints available on the market. The compact, splash-proof, mid-mounting receptacles deliver 25% space savings, industry-leading EMI and IP4X-rated ingress protection, enhanced PCB retention capabilities, transmission speeds of up to 10Gbps for A/V and data, and up to 100W of power at 20V, enabling enhanced ruggedness and design flexibility in a span of harsh consumer and industrial applications. The range also offers a reversible mating interface and, with the use of adapters or converter cables, is backwards compatible to HDMI, VGA, DisplayPort, and other protocols.
Hirose's CX70 Series USB 3.1 Gen1 Type-C mid-mount connectors support 5Gbps for high-speed portable and consumer applications and, in addition to reversible insertion capabilities, feature a depth of only 8.35mm, versus up to 9.4mm for conventional Type-C connectors, freeing up critical PCB space for optimized antenna designs and larger-capacity batteries. The 24-position series has a 5A rating for 100W of total power, and features a hybrid SMT and through-hole soldering design that facilitates automated optical inspection and eases the reworking of solder terminal joints with a visible lead design.
Heilind Electronics
now stocks JAE's DX07 Series USB Type-C solutions, including: standard and new Slim Plug connectors, which reduce standard plug dimensions by 1.7mm in length and 1.5mm in width; plugs with paddle cards; and Type-C to Type-C and Type-A to Type-C cable assemblies. Designed with scalability in mind, DX07 Series solutions support a 5A maximum power supply, 10Gbps for current applications, and up to 20Gbps for future, higher-speed applications. Designed for use in: smartphones, tablets, notebooks, televisions, compact LCD displays, and digital still and video cameras, the series also features superior EMI/EMC characteristics, a friction lock to ensure reliable mechanical connections, and reversible insertion capabilities.
Amphenol Commercial Products offers a broad range of USB 2.0 Type-A, Mini Type-B, Micro Type-AB, and positive locking USB 3.1 Type-C solutions for harsh environment applications. Available in right angle and vertical PCB tail versions, these connectors feature conductive silicon rubber panel gaskets for EMI protection, additional gaskets and seals for IP67 or higher protection in mated and unmated conditions, robust resistance to repeated thermal cycling, zinc die-cast shells that meet military shock and vibration levels, and optional dust covers for enhanced mating area protection.
Mouser Electronics now stocks waterproof USB Type-C cabled connectors from Amphenol LTW. Featuring an IP68-rated USB Type-C connector on one end of the over-molded cable and a non-waterproof USB 2.0 or USB 3.0 Type-A connector on the other, the range supports the USB 3.1 standard with a top speed of 10Gbps and a 5A maximum power supply, providing a robust, single-component solution for data and bidirectional power transmission in harsh environment applications including: industrial automation, data centers, portable devices, automotive diagnostic and infotainment systems, marine electronics, and outdoor LED displays.
BTC Electronics offers the VPX Plus cabling system from Meritec, which allows users to bring all VITA46 and Open VPX I/O out of VPX backplanes utilizing SATA, SAS, Serial Rapid I/O, InfiniBand, Ethernet, and Mil-38999 connectors. Featuring a modular, single wafer design with 3u or 6u arrangements, the system enables broad accessibility, expandability, and versatility by enabling wafer-to-wafer, wafer-to-USB, wafer-to-SATA, and wafer-to-SMA connections with high-speed differential pair cable or mil-spec wire constructions, and allowing users to custom-build harnesses to their immediate needs without stripping, crimping, or soldering.
Recently posted:
[related_posts limit="10″]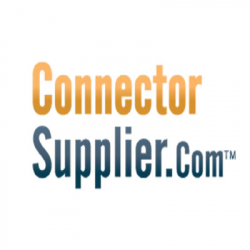 Latest posts by Connector Supplier
(see all)