Compression Connector Product Roundup
This week's product roundup highlights some of the highest-performance compression connector products currently available on the market.
Compression Connector Products
AVX Interconnect
's 9155-400 Series two-piece battery connectors have a 4mm pitch and a unique angled contact lead-in on both sides, which, unlike most other connectors in this category, allows pluggable devices to engage from either direction. The series' high-reliability, gold-plated BeCu spring contacts also offer a larger contact deflection range than existing connectors — a full 1.4mm of travel after contact engagement — enabling enhanced functionality and reliability to 5,000 cycles, and its fixed pads are located well above the PCB, close to flush with the outside packaging, minimizing the distance that the spring contacts must absorb in the mating tolerance band. Rated for 3A and 150V, the RoHS-compliant series is ideal for use in harsh industrial and medical applications, including pluggable electronics that require removable batteries, interfaces for removable/pluggable modules and cartridges, and docking cradles for charging and data transfer.
AirBorn's RZ® Connectors offer reliable, single-piece, high-density solutions for board-to-board and flex-circuit-stacking applications. The series' patented Z-axis compression contact system features solderless BeCu contacts designed to be compressed under pressure between parallel, printed wiring boards or between a printed wiring board and another electronic component, such as an IC or multichip module, and is engineered to meet strict performance and reliability requirements. Standard versions are available with 2–7 rows, 20–175 contacts, 1.27mm contact spacing, and standard heights spanning 0.1–0.35". Custom configurations designed to meet specific application needs are also available, and both standard and custom versions are made in the USA.
Samtec
's GMI Series low-profile, single-piece, compression array interconnects deliver low-cost solutions for board-stacking, module-to-board, and LGA interfaces. The series has standard alignment pins and polarization, and is lead-free solderable and RoHS compliant. Its insulator and contact designs minimize thermal expansion issues. Currently available with dual-compression contacts on a 1.00mm-pitch grid with a 1.27mm body height and in 100-pin (10 x 10), 200-pin (10 x 20), and 300-pin (10 x 30) configurations, this high-bandwidth system is rated to 56Gb/s with PAM4 modulation. A single-compression contact system with lead-free solder balls, and a 2.00mm pitch and body height are in development, as are 400-pin (10 x 40) configurations.
Molex
's 78732 and 78864 Series board-to-board compression connectors are mechanically resilient against shock and vibration and provide excellent electrical contact for reliable operation in ultra-slim mobile devices including industrial communication handsets and walkie-talkies, smartphones, and tablets. Available with 4, 6, or 8 circuits on a 1.6mm pitch, the series also offer high terminal retention force, space-saving footprints and mated heights (1.2mm and 1.63mm), and low-level contact resistance of 30mΩ.
TE Connectivity's compressive board-to-board connectors offer low-cost, space-saving, high-reliability solutions for power or signal connections between two PCBs or a PCB and another component, such as an electrical module, FPC, speaker, or motor. Designed for small, thin electronics applications, including smartphones, tablets, laptops, digital cameras, navigation systems, and game consoles, the single-piece connectors are available in single- and dual-row configurations with a number of positions, mated heights, and pitches, and are compatible with standard soldering processes and pick-and-place equipment.
Recently posted:
[related_posts limit="10″]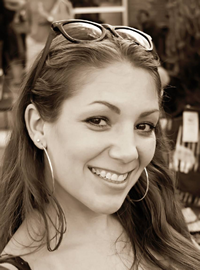 Latest posts by Christine Stieglitz
(see all)