Amphenol RADSOK R4 Delivers Connections up to 200A
Amphenol RADSOK R4 Delivers Connections up to 200A
Amphenol Industrial Global Operations enhanced its RADSOK technology high-current contact system to RADSOK R4. This improved system is available in board-to-board, wire-to-board, and busbar-to-board configurations.
Ideal for use by both server and board manufacturers, the Amphenol RADSOK R4 delivers connections up to 200A. The system's hyperbolic grid contact provides multiple points of contact and a high contact surface area for efficient and low-resistance power transmission.
RADSOK R4 features a lower temperature rise than other traditional contact systems in its class, enabling smaller overall connector packaging and compact footprints. With a 25% reduction in outside diameter over previous models, the new R4 helps to further increase power density and save space.
Amphenol's RADSOK R4 is easily configured to specific application requirements. The versatile RADSOK contact can be efficiently adapted to custom packaging with minimal non-recurring engineering costs. The proven RADSOK radial contact design offers superior mechanical and electrical performance for high-current board termination. The system offers more consistent performance as well as lower voltage drop and contact resistance.
For enhanced radial float tolerance in applications that require blind mate or mechanical robustness, RADSOK Super Twist R4 contacts are available.
RADSOK R4's laser-welded assembly offers better mechanical strength than other contact systems on the market.
Amphenol's RADSOK 4 technology is found in: 
 

RADSTACK, a high-current mezzanine board stacking system

RADFIN, a low-profile, right-angle receptacle (sizes up to 200A)

PowerBlok, a connector that provides a high-current, single-point connection of up to 150A to the PCB utilizing the RADSOK Super Twist contact system

RADSERT, contacts that provide high power-to-board interconnects

PGY, an orthogonal connector series available in multiples sizes from 35A to 150A
Visit Amphenol Industrial online.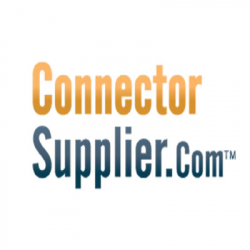 Latest posts by Connector Supplier
(see all)