Alternative Energy Interconnects Product Roundup
This week's product roundup highlights connectors and cables especially designed to suit the expanding alternative energy systems market.
Alternative Energy Interconnects Product Roundup
Amphenol ICC
's BarKlip® I/O connector conveniently distributes up to 200A between busbars, cables, and circuit boards in applications including AC/DC power supplies utilized in datacom and networking switches employed in IoT-enabled alternative energy applications. The connector features 14 fully interdependent, cantilevered beams, providing a true compliant spring capable of adjusting for variations in busbar alignment and surface finish; ultrasonically welded connections between the wire and contact for enhanced efficiency and reliability; and a high-temperature, halogen-free resin housing that satisfies next-generation environmental requirements and is suitable for use in operating temperatures extending from -40°C to +125°C. It also has a low, <34mm installed height, exhibits low voltage drop and a maximum contact resistance of only 0.2mΩ per port, and supports different 14–2AWG wire combinations with equal cross-section area.
Power & Signal Group
offers Aptiv's (formerly Delphi's) extensive HEV/EV product portfolio, including the RCS890 high-voltage, two-way, right-angle connection system. Ideal for use in the high-voltage and high-current modules employed in inverter, battery, junction box, and power electronic box applications, this system features a unique, integrated, high-voltage interlock loop (HVIL) shunted within the harness connector, dual sealing, bundle shielding with an external braid, two-stage disconnect for safe unmating, and two HV power circuits with 8mm round terminals. The single-key, panel-mount system also features a slider mating assist system on the harness connector, and is rated for 1,000V, 22A at 70°C, and operating temperatures spanning -40°C to +125°C. It offers IP67, IPX9K environmental sealing and is IP2XB finger-proof/touch-safe.
Stewart Connector
's SealJack™ Vertical Series for harsh-environment RJ45 connector applications transmits 10/100 Base-T through 10G Base-T Ethernet to support device connectivity in IoT-enabled renewable energy applications that demand enhanced reliability. The series features a compact and lightweight design sealed to IP67, and is available in one- and four-port vertical, harmonica-style configurations that allow for front and rear panel mounting and offer various LED indication options.
Cinch Connectivity Solutions
' Fibreco J-Lite™ expanded beam connector offers reliable, affordable solutions for harsh-environment outdoor applications that require consistent and repetitive operation, including those in the broadcast, renewable energy, and military markets. Designed around MIL-DTL-83526 mechanical features, this more economical version of the Fibreco Junior expanded beam connector is fully hermaphroditic, features a simple termination process that allows for quick in-field termination and repair, is designed to minimize the need for continuous maintenance, and is available in 2- or 4-channel plug and bulkhead configurations. The bulkhead is offered as a jam nut or flange-mount option, the latter of which is designed to be a direct replacement for XLR flange-mount connectors, enabling easy drop-in replacements. The bulkhead also has a forward flange option for space savings in high-density applications.
TE Connectivity
's SOLARLOK connectors provide flexible, cost-effective, and highly reliable interconnections between photovoltaic modules and DC/AC converters. Designed for high-voltage, high-current operation over a wide temperature range, the robust connectors are easy to install, sealed to IP67, rated for up to 25A, and UL and TUV approved. They feature keyed housings for mating safety, fully shrouded, high-cycle-life contacts, and a squeeze-to-release connection system, and can accommodate solar cables with several different insulation diameters. The newest addition to this series, the SOLARLOK PV4-S connectors, are rated for a minimum of 1,500V, deliver IP68 protection, exhibit low contact resistance, and exceed three times the IEC standard aging tests, providing safe, high-reliability performance ideal for solar panels, inverters, micro inverters, and DC optimizers.
Amphenol Industrial Products Group
's Wind-Lok® cylindrical, reverse bayonet power connectors deliver high current from source to load in harsh-environment applications including electrical generators, fuel cells, load banks, and charging systems. The RoHS-compliant series incorporates the company's patented RADSOK® technology, which minimizes millivolt drop and temperature rise during high-current transmissions, has a touch-proof contact design, and is offered with metal and composite shells with crimp, two-hole busbar, or threaded busbar terminations. It is rated for 2,500V, 800A, operating temperatures spanning -40°C to +125°C, and 2,000 mating cycles.
Recently posted:
[related_posts limit="10″]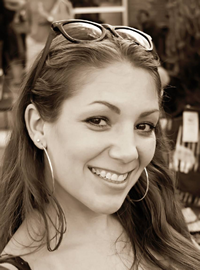 Latest posts by Christine Stieglitz
(see all)