Inside Connection: QA Technology Company
Inside Connection highlights the technologies, innovations, special services, and unique products from connector suppliers like QA Technology Company. 
Headquarters Location: Hampton, New Hampshire, US
About the Company
When QA Technology's founder Tom Coe started the company in 1981, he had a vision of building an organization that would provide the best quality products and services for the electronic automated test equipment (ATE) industry and deliver them on-time. Today, QA Technology Company
continues to expand on Coe's original vision to include a broad range of spring-loaded test probes and accessories for in-circuit testing, as well as spring plunger contacts and hyperboloid electrical contacts for high-reliability industrial, medical, and aerospace interconnects and connectors. Working in a state-of-the-art facility located in coastal New Hampshire, the talented QA team designs and manufactures world-class interconnect products, supplying test equipment manufacturers, connector manufacturers, and high-technology OEMs worldwide.
[quote]Quality always comes first; the quality of our products and services is our number one priority, along with customer satisfaction and continuous improvement to the excellence of our products and services. Our people are the source of our strength; they determine our reputation and vitality. We strive to give the best possible service to our customers, who are the focus of what we do. As our service is viewed, so are we viewed. –Tom Coe, founder, QA Technology Company[/quote]
Product Offering
Test probes – QA Technology offers a broad range of in-circuit (ICT), functional (FCT), and ball grid array (BGA) probes, sockets, and accessories, with more than 4,000 standard configurations available for delivery within 24 hours, making QA's test product lineup second to none. Conventional ICT, bare board, and functional test probes are offered for pitch spacings from 0.187″ down to 0.025″. QA's X Probe Socketless Series allows for more robust probes to be used when testing higher-density applications. Test probes are offered in both traditional wired and double-ended, wireless configurations. QA also offers spring plunger contacts especially designed for custom interconnects, allowing for tear-away and debris-resistant connector designs.
integraMate hyperboloid pin-and-socket contacts – QA Technology offers a family of high-reliability hyperboloid contacts for signal and power connector applications that are rated from 1A to 12A. integraMate hyperboloid socket contacts use gold-plated contact wires formed into an hourglass-shaped "nest" that surrounds the mating pin. This pure, geometrically shaped interface guarantees reliable connection without the need for wear-producing, high-spring force. QA's hyperboloid contacts offer connector manufacturers low mating force, durability up to 100,000 mating cycles, and resistance to shock and vibration. The company's unique crimped construction incorporates a pre-alignment feature designed to align the mating pin and protect the contact wires.
Assembled using flexible high-speed automation, integraMate ICS series contacts are easily configurable to accommodate various connector platforms and termination requirements and are available for high-density connector applications, allowing center spacing as small as 1.0mm – 1.27mm (0.050″). QA Technology's IDO2 circular plastic connectors are available for three, seven, nine, and 14 hyperboloid contacts.
[box type="note"]When Tom Coe founded QA Technology, bare board test probes and in-circuit test probes were mostly assembled by hand. They were expensive and not very uniform but were essential in the automatic test equipment (ATE) industry to produce quality printed circuit boards for the fast-growing electronics marketplace. Coe applied his genius for automation and design to the manufacturing of test probes and created the QA Technology way – highest-quality, defect-free products delivered on time, every time.[/box]
Legacy Products
Many of the original, conventional test probe products designed by Tom Coe and his team are the staples of the PCB ATE industry, such as QA probes and sockets for vacuum test fixtures that use 0.075″, 0.100″, and 0.125″ center spacing. As the inexorable drive toward greater miniaturization came along, the company later introduced 0.050″, 0.039″, and 0.025″ sizes. Coe's highly reliable roll-topped bias plunger design is always in high demand.
Marquis Products
X Probe Socketless Series – Miniaturization in the world of electronics means shrinking packages by employing higher circuit density, so more can be fit in the same space, or better yet, more can be fit in less space. QA Technology took this concept to heart when developing the X Probe Socketless family. Conventional test probes require compliant sockets to be installed in test fixtures at each probe location. Since the probe and socket are concentric, the socket takes up space, increasing the center-to-center distance. X Probe stands this situation on its head. Without the need for a socket, X Probe has the ability to use a larger probe on smaller center spacing to improve reliability while providing for higher circuit density, and is offered for 0.031″, 0.039″, 0.050″, and 0.075″ centers.
integraMate – When QA Technology decided to branch out from the ATE industry to offer contact systems for connectors, it saw an opportunity to use its interconnect and automation experience to improve on the best contact system then in use. Hyperboloid contacts have long been accepted as the very best contact system for high-reliability connectors. Low resistance, immunity to shock and vibration, and durability up to 100,000 mating cycles are the expectations when using hyperboloid contacts. When QA decided to develop integraMate hyperboloid contacts, it applied the same concepts used to develop the X Probe: The team eliminated excess concentric structure by using state of the art automated precision assembly.
QA precisely crimps the contact wires in place rather than press-fitting them between concentric shells. The result is that its hyperboloid contacts are up to 30% smaller in diameter compared to traditional designs. This diameter reduction allows larger, more robust contacts to be used on closer center spacing. QA Technology's miniature ICS40 socket contact (0.4mm diameter pin) can easily be used in connectors with 0.050″ (1.27mm) contact spacing, bringing all the benefits of the hyperboloid contact system to micro-format connectors. High-density connectors no longer mean high mating forces and limited durability. ICS40 contacts are easily configurable for custom applications. ICS series contacts are also available for mating pins in 0.45mm, 0.50mm, 0.60mm, and 0.70mm diameters.
Markets
The traditional market for QA Technology's probe products continues to be in-circuit testing of PCBs and ICs. However, its spring plunger interconnects, like its hyperboloid contacts, are uniquely suited to mil/aero, medical, and industrial applications where long cycle life and reliability are essential. The QA team works with the best connector manufacturers to solve their most demanding challenges.
Value-Added Services
One of QA Technology's core strengths is the ability to provide extensive application support. The QA team works closely with the customer design team to integrate the particular interface system with the customer's unique connector design. QA's ability to design and build its own automation provides a unique opportunity to develop custom solutions that can be efficiently made in the US.
What's next?
For connectors, changing environmental needs demand new solutions. This extends to the contact system and especially to high-reliability contact systems. Higher temperatures and sensitivity to magnetic disturbances present challenges to contacts, since the materials commonly in use have well-known limitations. In this regard, be on the lookout in the coming months for new product announcements from QA.
Contact Information:
QA Technology Company, Inc.
110 Towle Farm Road
Hampton, NH 03842
Phone:  603.926.1193
Fax:  603.926.8701
Website:  www.qatech.com
Email:  [email protected]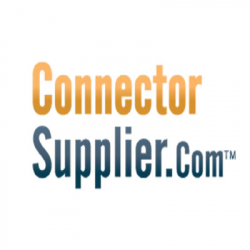 Latest posts by Connector Supplier
(see all)