Connector Technologies To Watch in 2015
By Bob Hult and John MacWilliams, Bishop & Associates  
[hr]
Advances in photonics, signal integrity, chip integration, and high-performance materials are enabling entirely new classes of electronic equipment. Bob Hult and John MacWilliams kick off the new year with a look at connector technologies to watch in 2015.
The pace of change in the electronics industry continues at the speed of light. Advances in photonics, signal integrity, chip integration, and high-performance materials are enabling entirely new classes of electronic equipment. Applications in wearable computing devices, virtual reality, cloud computing, and the Internet of Things are creating demand for connectors that satisfy highly specialized requirements and are changing the way electronic devices are designed.
Fiber Optics
Fiber optics have long been expected to supplement traditional copper links as data rates pushed past the one gigabit threshold, but failed to achieve widespread adoption due to high cost and power consumption. As high-end systems approach 25Gb/s, with an eye to 40+Gb/s in the near future, fiber may become the only practical solution. An array of fiber optic connectors has been quietly refined to simplify the termination process as well as manage multiple single and multi-mode fibers.
The new MXC connector was specifically designed to support open-compute architecture in terms of bandwidth and distance. This tiny connector can manage up to 64 single or multimode fibers and sports a familiar RJ45 style latch while providing 15% greater panel density than MPO/MTP connectors.
Backplane Connectors
Backplane connectors have been undergoing a continuing evolution as demand for higher speed and signal integrity push the limits of traditional designs. Standard backplane architecture has expanded to include midplane, orthogonal midplane, and cable backplane designs. As data rates increase, reducing the length of links between daughtercards provides a strong incentive to consider orthogonal midplane design.
In order to minimize loss and distortion introduced by midplane connectors and PCB material, Amphenol, FCI Electronics, Molex, and TE Connectivity have introduced orthogonal direct connector systems, which eliminate the midplane entirely by allowing orthogonal daughtercards to mate directly to each other. The length of the signal path is reduced to an absolute minimum, improving signal integrity. Cooling the card stack is also greatly simplified.
In addition to constantly increasing demand for bandwidth, system designers are looking for I/O connectors that consume as little panel space as possible. Smaller high-density interfaces allow mounting of more connectors to provide higher aggregated bandwidth.
Small Form Factor Connectors
Hot-pluggable modular connectors have rapidly evolved into an alphabet soup of Small Form Factor Pluggable (SFP) transceivers, each offering expanded bandwidth or reach. The original SFP interface was rated to 1.25Gb/s, with the SFP+ rated to 10Gb/s. The XFP 10Gb/s optical transceiver is somewhat larger than a standard SFP connector and designed to support 10Gb Ethernet and Fibre Channel applications. QSFP evolved from four channels of 3.125Gb/s to QSFP+, which delivers 4X10Gb/s. The new QSFP28 provides four duplex 25Gb/s channels to support 100Gb Ethernet.
Molex and TE Connectivity have been promoting the CXP pluggable copper and fiber interface that offers 12 10Gb/s links in an envelope slightly larger than a QSFP+ connector.
CFP Connectors
The CFP pluggable modular connector has been undergoing rapid transformation from the original 148-position CFP to the current 56-position CFP4 in an envelope measuring a quarter of the width. The host connector delivers four channels at more than 28Gb/s each.

The most recent contender is the CDFP interface that is capable of delivering 16 channels at 25Gb/s each, in anticipation of 400Gb Ethernet. This active optical cable assembly can reach up to 100 meters while consuming only six watts per end.
Each of these connectors offers variations of total bandwidth, port density, reach, power consumption, and thermal management.
Connector Applications
Any discussion of recent connector design developments must include where the latest devices are used:
Big Data/data centers/cloud computing – This is a major decadal shift that will impact IT decisions, server and storage hardware, and devices such as wearable electronics.
Optical interconnect engines – These have shrunk to postage-stamp size, with lightwave signals ≤25Gb/s per channel, 100Gb/s per engine, and 400Gb/s capablity. The guts are employed in AOCs and optical engines to enable high-speed signals to be converted from electrical to optical and routed between systems, across the board, and through an optical backplane. This is perhaps the last step before full optical integration is achieved in electronic packaging and interconnects.
Micro-USB and micro-HDMI – Sales of micro-USB and, to some extent, micro-HDMI have ballooned. Although they are now industry standards, they are precision-manufactured connectors with micro-miniature contact designs. They are major product extensions of the highly successful USB and HDMI standards – developed through industry forums that benefit consumers of mobile and handheld systems. TE has released USB/micro-USB connectors in USB 2.0 form factors that are compliant with USB 3.1 at 10Gb/s.
These technologies and the applications in which they are found ensure that 2015 will be as fast-paced and game-changing as 2014 when it comes to data speeds and form factors.
Robert
Hult has been in the connector industry for more than 39 years. Hult began his career as a sales engineer for Amphenol in Chicago. He joined AMP Inc. in 1972 and served in several management positions through 1996. In 1997, Hult joined Foxconn as group marketing manager for Intel in Chandler, Arizona, US. Prior to joining Bishop & Associates, he was the regional application engineering manager for Tyco Electronics. Hult graduated in 1968 from Bradley University with a bachelor of science degree in electronics technology and a minor in business. He can be reached at [email protected].
John has enjoyed a long and diverse career in the electronics industry, including management positions with IRC, TRW, AMP, and his own company, US Competitors LLC. He is the author of many industry articles, including past and current iNEMI.org connector industry roadmaps, US government competitiveness initiatives, and numerous Bishop Reports on the computer and consumer electronics industries. He is an outspoken supporter of the future of US manufacturing in a global marketplace. John is a graduate Lehigh University in Bethlehem, Penn.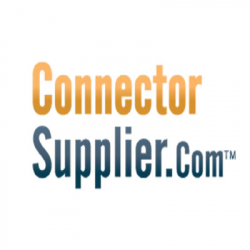 Latest posts by Connector Supplier
(see all)