Weidmuller New Industrial Ethernet WLAN Module
Weidmuller New Industrial Ethernet WLAN Module
Weidmuller announces the new industrial Ethernet WLAN Access Point/Bridge/Client wireless connectivity device. The new WLAN wireless Ethernet modem is IEEE 802.11a/b/g compatible in both the 2.4 GHz or 5.8 GHz bands and it can be used as an access point, bridge or client. Power can be supplied to the device using Power-over-Ethernet (PoE) or with the redundant power supply connections.
Wireless communication solutions prove particularly beneficial for those applications that are constantly on-the-move or are difficult to access. Weidmuller's WLAN can easily be integrated in the Turbo Roaming feature so that mobile clients can quickly switch between wireless cells without the risk of signal loss. Several zones are easily specified per radio cell (multi SSID) and different VLANs assigned. The ability to utilize PoE and support multi SSID, VLAN and QoS make Weidmuller's new WLAN module perfect for integration into existing wired or wireless Ethernet networks.
For security, Weidmuller offers WPA/WPA2 encryption and RADIUS server authentication (IEEE 802.1X) to prevent any unauthorized access to the wireless networks. Extended diagnostics are provided through an easily readable signal strength display, which helps diagnose connection quality and align the antenna, thus simplifying installation. Unlike its competitors, the Weidmuller WLAN module features integrated DI/DO contacts used for monitoring and alert functions.
Encased in a metal housing the Industrial Ethernet WLAN module is simply snapped onto the TS35 mounting rail or a rack mount kit option is available to mount the module onto a 19″ rack. IEEE 802.11a/b/g wireless AP/Bridge/Client WLAN models are available for both the European and American markets, with an extended operating temperature range from -40 to 75 °C (-40 to 167 °F).
These WLAN wireless devices come with a 5-year warranty and have the following agency approvals: CE, FCC, cULus Class 1 Div. 2 / ATEX Class 1, Zone 2.
Weidmuller supports customers and partners around the world with products, solutions and services in the industrial environment of power, signal and data. The company develops innovative, sustainable and useful solutions that set standards in Industrial Connectivity today and continually work toward providing solutions for the technology challenges of tomorrow. The Weidmüller Group owns manufacturing plants, sales companies and representatives in more than 80 countries. In the 2011 fiscal year, Weidmüller reached sales of 620 million Euros with approximately 4,400 employees.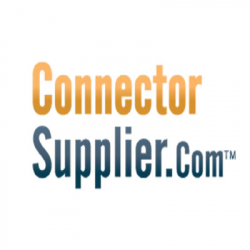 Latest posts by Connector Supplier
(see all)