Molex High-Performance and Ultra-Low-Power Memory Technology
Molex High-Performance and Ultra-Low-Power Memory Technology
Molex has introduced a portfolio of aerodynamic DDR3 DIMM sockets and ultra-low profile DDR3 DIMM memory module sockets, both of which are ideal for demanding memory applications in telecommunication, networking and storage systems, advanced computing platforms, industrial controls, and medical equipment.
DDR3 is an established DDR DRAM interface technology that supports data rates of 800 to 1600 Mbps with clock frequencies of 400 to 800 MHz, which is double that of the DDR2 interface. With a standard operating voltage of 1.5V, DDR3 cuts power consumption of DDR2 by 30%. Molex's DDR3 DIMM sockets feature a lower seating plane than standard designs, enabling the use of very low-profile modules with maximum seating heights below 2.80mm in ATCA blade systems. The new DDR3 DIMM sockets also feature low-level contact resistance of 10 milliohms to support the use of registered DIMM modules and reduce power consumption in blade servers.
"As the need for higher bandwidths continues to grow, the ability to transfer data at faster rates without sacrificing valuable real-estate or power is critical," said Douglas Jones, product manager, Molex. "With DDR3 DIMM sockets, our customers can take advantage of the ultimate high-performance memory interconnect while maintaining or reducing existing packaging sizes and lowering power consumption."
Molex aerodynamic DDR3 DIMM sockets feature a streamlined housing and latch design to maximize airflow and eliminate trapped hot air during operation. The ergonomic latches enable quick actuation and easy removal of high-density memory modules. The low 2.40mm seating plane optimizes vertical space for more flexible socket module design heights. Aerodynamic DDR3 DIMM sockets are available in very low-profile press-fit (14.26mm), low-profile press-fit (22.03mm), low-profile SMT (21.34mm), and very low-profile SMT (14.20mm) heights. The press-fit sockets feature smaller eye-of-needle compliant pins than standard press-fit terminals to free up valuable PCB real estate for higher-density trace routing. All Molex aerodynamic DDR3 DIMM sockets are RoHS-compliant and SMT versions are halogen-free.
Molex ultra-low profile DDR3 DIMM sockets feature a seating plane of only 1.10mm, the lowest in the industry. The sockets provide up to 20.23mm of vertical space above the PCB for mounting high-density DIMMs and are ideal for applications requiring conformance to ATCA Board Mechanics Specifications where component heights cannot exceed 21.33mm from side one of the front board PCB. Ultra-low-profile DDR3 DIMM sockets also feature reduced latch-actuation angles, which use less PCB real estate than standard DIMM sockets to improve airflow and enable more adjacent components. The new halogen-free sockets have a glass-filled, high-temperature nylon housing and latches to enable wave soldering and high-temperature infrared reflow operations.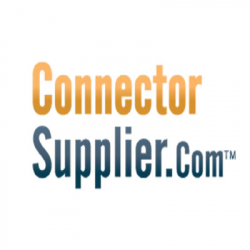 Latest posts by Connector Supplier
(see all)