IPC Releases PCB Industry Results for March 2013
IPC — Association Connecting Electronics Industries announced the March findings from its monthly North American Printed Circuit Board (PCB) Statistical Program.
Total North American PCB shipments were down 2.1% in March 2013 from March 2012, and bookings decreased 2.3% year-over-year. Year-to-date, PCB industry shipments were down 4.4% and bookings were down 5.1%. Compared to the previous month, PCB shipments in March increased 20.0%, and bookings grew 22.2%. The book-to-bill ratio for the North American PCB industry continued to strengthen in March, reaching 1.08.
"Although sales and orders continued slightly below 2012 levels, the North American PCB industry returned to normal seasonal patterns in March," said Sharon Starr, IPC director of market research. "It is especially encouraging to see the book-to-bill ratio continue to rise in March for the fourth straight month, a good indication that sales will strengthen during the coming months."
The book-to-bill ratios are calculated by dividing the value of orders booked over the past three months by the value of sales billed during the same period from companies in IPC's survey sample. A ratio of more than 1.00 suggests that current demand is ahead of supply, which is a positive indicator for sales growth over the next three to six months.
IPC's monthly survey of the North American PCB industry tracks bookings and shipments from US and Canadian facilities, which provide indicators of regional demand. These numbers do not measure US and Canadian PCB production. To track regional production trends, IPC asks survey participants for the percentage of their reported shipments that were produced domestically (i.e., in the US or Canada). In March 2013, 83% of total PCB shipments reported by survey participants were domestically produced. These numbers are significantly affected by the mix of companies in IPC's survey sample, which change slightly in January, but are kept constant through the remainder of the year.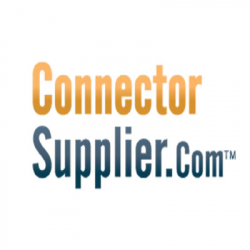 Latest posts by Connector Supplier
(see all)