Simberian Showcases 2013 Release of Interconnect Analysis Technologies
Simberian Showcases 2013 Release of Interconnect Analysis Technologies
Simberian showcased the 2013 release of its two-time DesignVision Award-winning Simbeor software and innovative interconnect analysis technologies at DesignCon 2013. The latest release offers unique capabilities that further increase accuracy of interconnect analysis and productivity of signal integrity engineers. Simbeor 2013 is the most cost-effective and comprehensive solution for physical design of PCB and packaging interconnects operating at 6 to 100 Gb/s and beyond, according to the company.
Features in Simbeor 2013 software now include:
•The industry-first practical models to simulate weave effect in PCB dielectrics
•New unique parallel solvers based on S- and Y-parameters for extremely large multiport networks (for circuits with tens of thousands of ports)
•New quasi-static fields solver for analysis of extremely large cross-sections to simulate cross-talk in serial channels
•New analysis of cross-talk effect on eye diagram for serial channels
•New Debye-Lorentz dielectric model for accurate analysis of practically any PCB and packaging materials
•Import of geometries from HyperLynx hyp-format to fit Simbeor into Mentor's design flow
Booth demonstrations included post-layout decompositional analysis of interconnects with the new Board Analyzer tool, pre-layout analysis with the Via Analyzer tool, S-parameter models quality assurance with the Touchstone Analyzer tool, and material parameters identification with the SiTune tool.
Simbeor 2013 beta is available for customers and evaluation immediately and can be downloaded at Simberian's online software download page.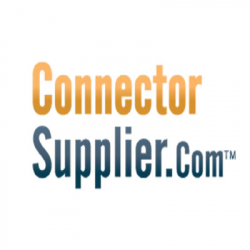 Latest posts by Connector Supplier
(see all)