Sonobond Offers Free No-Obligation Ultrasonic Metal Welding Viability Test
Sonobond Offers Free No-Obligation Ultrasonic Metal Welding Viability Test
Sonobond is offering free Ultrasonic Metal Welding Viability Testing to assist firms across a wide spectrum of industries.
Janet Devine, president of Sonobond Ultrasonics, said, "Although more and more manufacturers recognize the advantages of ultrasonic metal welding, they still need to confirm that the process is right for their specific situation. Our no-charge, no-obligation viability test lets companies do this by sending us their similar or dissimilar non-ferrous metals so we can make sample welds on our machines.  At the same time, it gives our technical team the opportunity to recommend the Sonobond ultrasonic welding equipment best suited for that company's requirements.
"Our ultrasonic metal welders are utilized in an increasingly wide variety of applications. For example, our machines weld stranded wire-to-wire and wire-to-terminals for electrical wire harnesses and bus bars. They play an important role in welding the terminals of lithium-ion batteries, foil-wound capacitors, thin aluminum or copper foil, and electrical contacts. Our equipment is important to the manufacture of fuses/circuit breakers, ignition modules, starter motors, and photovoltaic panels. Sonobond ultrasonic metal welders are also used to close HVAC tubing, replacing crimp and solder methods.  In addition, they can spot-weld large metal parts for automotive assembly."
Ultrasonic metal welding is a reliable, well-established, environmentally friendly process that produces solid-state metallurgical bonds without excessive heat, current, or consumables.  This is accomplished by introducing high-frequency vibration while the weldment is under moderately high clamping force. Non-ferrous similar and dissimilar metals can be welded with repeated accuracy in a single operation that takes only seconds. Sonobond ultrasonic metal welders feature quick-change taper lock tips that are capable of performing up to 100,000 welds before replacement.
To arrange for sample welds, customers can visit Sonobond's website at and click the button requesting the Ultrasonic Welding Viability Test or call the company.
"We're often able to determine up front whether an application seems feasible. If we believe it is, we let the company know the amount of materials required to prepare their sample welds.  We also discuss details of their application with them, including the geometry and specifications of the finished weld," said Devine. "Typically, we can meet or come very close to these requirements with our lab tooling.  If, as occasionally happens, custom tooling is needed in order to make the sample weld, we may charge to cover that expense. Of course, we will discuss any such costs with the company beforehand. Once everything is in place, the test itself can normally be completed within a week or so."
Performing the Ultrasonic Metal Welding Viability Test gives Sonobond's technical staff the opportunity to discuss what tooling customization may be needed to satisfy a company's specific production welding requirements.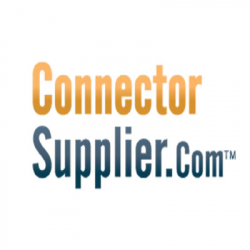 Latest posts by Connector Supplier
(see all)