Sensors Product Roundup
This week's Product Roundup highlights sensors from leading connectivity suppliers.
Sensors 
Würth Elektronik
's WSEN-ITDS three-axis acceleration sensor is compact and versatile, featuring a MEMS-based capacitive measuring principle, an integrated temperature sensor that allows sensor outputs to calibrate data directly, four measuring ranges: ±2g, ±4g, ±8g or ±16g, and register settings that support application-specific functionalities for free-fall, wake-up, tap, activity, motion, and orientation direction. Its LGA package measures just 2.0 x 2.0 x. 0.7mm (L x W x H) and is specified for operating temperatures extending from -40°C to +85°C, which makes it ideal for use in high-density industrial applications, such as decentralized measurement data acquisition in IIoT networks. This versatile acceleration sensor also supports predictive machine maintenance, delivering up to 1,600Hz high-resolution data rates for vibration monitoring, and energy-saving, low-power functionality, like recording a single pulse when a switch is touched using power culled exclusively from energy harvesting, and its integrated algorithms make it easy for users to prepare the measured data for application cases, which can hasten application development. WSEN-ITDS sensors are available from stock with no minimum order quantity and are available with both a corresponding evaluation board and intensive design-in consultation upon request.
Power & Signal Group stocks Merit Automotive Electronics Systems' range of temperature sensors. The range leverages design for manufacturability (DFM) practices to deliver temperature sensors with robust constructions, limited component parts for ease of assembly, and cost-effective pricing and is well suited for automotive sensing applications including air temperature, coolant temperature, manifold air temperature, transmission temperature, and oil temperature.
TE Connectivity offers more than 2,000 sensors engineered to support an extensive array of next-generation, data-driven applications in the automotive, industrial, medical, aerospace, defense, appliance, and transportation industries. The portfolio also includes more than 20 styles of sensors designed to detect and measure conditions ranging from fluid and airflow properties to force, humidity, position, pressure, torque, speed, vibration, water level, and more. TE's range of temperature sensors is used to detect and measure temperatures in various applications and convert said measurements into electrical signals that can be transmitted to other components in an electronic system. Its new TSYS03 digital temperature sensors are ultra-compact digital IC temperature sensors factory-calibrated to provide precise temperature data in applications including consumer electronics, household appliances, HVAC systems, weather stations, industrial control systems, food processing plants, vehicle batteries, medical probes, and patient monitoring equipment. They contain a durable temperature sensor element, an analog-to-digital converter, and a microcontroller that manages data communications via an I2C interface (up to 1MHz) with a programmable I2C address and are available in two ultraminiature package sizes (TDFN8 and XDFN6) for compatibility with densely populated PCBs. TDFN8 packages measure 2.5mm x 2.5mm x 0.75mm (L x W x H) while XDFN6 packages measure 1.5mm x 1.5mm x 0.38mm. Both sizes of TSYS03 digital temperature sensors have low thermal mass, which provides a quick response to temperature changes, and are rated for operating and measurement temperatures extending from -40°C to +125°C with a resolution of ±0.01°C. In addition, their operating and sleep current are extremely low (<5μA supply and <0.3μA standby), which makes them especially ideal for use in mobile and battery-powered applications. TSYS03 digital temperature sensors are also rated for an enlarged supply voltage range spanning 2.5–5.5V and a maximum supply current of 400μA and are available with adjusted high-accuracy temperature ranges upon request.
I-PEX Connectors' ES-Grippers are equipped with its ESTORQ electrostatic capacitance torque sensors, which accurately detect and control torque generated by the revolving motion of various kinds of robots and automated assembly machines and smaller, lighter weight, lower cost, and less complex in terms of component parts than torque sensors that employ conventional strain gauges rather than electrostatic capacitance systems. They also have an integrated microcomputer that negates the need for an outer module for corrective processes. I-PEX ES-Grippers with ESTORQ sensors are optimized for mating connectors and capable of automatically adjusting for precise horizontal and rotational insertion alignment in robotics assembly equipment. ES-Grippers with a standard design are optimized for inserting FPC, FFC, MINIFLEX, and EVAFLEX connectors, while those with a vertical design are optimized for wire-to-board, ISH, and IASLP connectors.
Bulgin
's slimline SL Series photoelectric sensors provide flexible, cost-effective proximity sensing solutions in manufacturing and industrial automation equipment to support the implementation of the Industrial Internet of Things (IIoT). The SL Series delivers valuable space savings with a slim, but strong stainless steel 316 form factor that measures just 30mm x 16mm x 4.5mm and provides an IP67 waterproof and dustproof seal to any standard M5 connector interface, rugged resistance against shock and vibration, and a high degree of electrical stability. It is available with or without an M5 connector and with 2m cable lengths.
Heilind Electronics
stocks TE Connectivity's HARTMAN smart current sensors for power distribution, load shedding, reverse current protection, and circuit protection applications in commercial jets, business jets, helicopters, and military ground vehicles. TE's HARTMAN sensors are designed and built to DO-160G specifications and are both multifunctional and programmable, allowing for up to five different combinations in a single, configurable, 10-pin package. They are also designed to reduce the need for additional protective devices to help lower costs. The sensors allow users to maintain their trip curve throughout the temperature range while providing both the current status and trip status of the system, and even to disable the trip curve when needed, and offer the same trip curve characteristics as a thermal breaker, including 200A, 300A, and 400A thermal breaker trip times. Additional features include built-in overload detection status, overcurrent protection on coil current, and on/off thermal breaker capabilities.
Mouser Electronics
stocks Würth Elektronik's WSEN-PADS piezoresistive absolute pressure sensors. These extremely compact micro electromechanical systems (MEMS) are comprised of application-specific integrated circuits (ASICs) and temperature sensors, measure just 2.0 x 2.0 x 0.8mm in size, accurately measure pressures extending from 26–126kPa, and deliver output data calibrated to selected data rates spanning 1–200Hz. The sensors also leverage integrated algorithms to prepare the measured data for use in various applications, which significantly reduces the programming workload of connected controllers and allows users to read the measured data using a standard I²C digital communication interface with an application-specific interrupt event setting. In addition, they require very low power consumption and can be adequately powered by batteries or even via energy harvesting. Ideal applications for the series include mobile devices, weather stations, GPS navigation systems, white goods, wearable devices, indoor navigation systems, altimeters, barometers, and industrial devices with operating temperatures extending from -40°C to +85°C.
Digi-Key Electronics
stocks TE Connectivity's new ultra-compact, chlorine- and saline-resistant digital pressure and temperature sensor (MS5839-02BA), which provides exceptional precision, performance, and reliability in harsh-environment applications including shallow diving computers, bike computers, drones, underwater vehicles, swim watches, fitness trackers, diving equipment, and other wearables. The new MEMS-based digital altimeter has a robust, gel-filled ceramic and metal design that measures just 3.3 x 3.3 x 2.75mm, includes a high-linearity pressure sensor with low-power (0.6µA), 24-bit digital I2C output and an altitude resolution at sea level of 13cm, which enables high-resolution measurements such as counting flights of stairs, employs an internal oscillator to avoid any external components, and is available with a shielded metal lid. It exhibits effective shielding, water resistance, low power consumption, ±0.5mbar pressure sensing accuracy, and ±2°C temperature sensing accuracy and is rated for 1.5–3.6V, 300–1,200mbar, and -20°C to +85°C operation.
Neonode Inc.
recently expanded its line of zForce AIR Touch Sensors for adding on-surface or in-air touch input to new and existing products with the addition of new 90° sensor configurations. Now available in both 0° and 90° orientations with nine standards lengths ranging from 115–346mm to support configurable interactive areas spanning 3–16" diagonally, the laser-light-based touch sensor series can provide a wider range of applications with benefits including enhanced design freedom, cost-effective production, ease of integration, high scanning frequency (200Hz or more, depending on sensor length), low latency, and high accuracy. The series also features an idle mode for reduced power consumption, is rated for operating temperatures extending from -40C to +85C, which enables its use in harsh environments, and is compatible with both standard connectors and I2C and USB communication interfaces. Standard solutions are available now at Digi-Key Electronics and custom solutions are available upon request.
Ainstein launched a new line of radar-based sensor modules designed to track and analyze the flow of pedestrians and vehicles in a variety of situations at CES 2020. The new WAYV product portfolio is currently comprised of three sensors that are all specifically designed to improve safety and performance over existing solutions in static, fixed-mount applications including traffic management, surveillance and security, space utilization, building automation, and other smart city systems. The new WAYV Air is based on 60GHz radar sensing technology, has a compact form factor, offers benefits including low cost and low power consumption, and is ideal for detecting and tracking people in both indoor and outdoor environments. The new WAYV and WAYV Pro are mid- and long-range radar sensors with built-in, high-performance radar processors and proprietary advanced radar processing algorithms that can reliably detect and track vehicles and pedestrians in even challenging light and weather conditions. All three sensors establish offer superior range, resolution, and field-of-view and, unlike existing ultrasonic sensors, can be deployed in ceilings to improve aesthetics and reduce privacy concerns. Each WAYV sensor can also cover a wider area more accurately and reliably provide more data than several ultrasonic sensors working in tandem. In addition, out of respect for public privacy concerns with tracking sensors, WAYV sensors don't identify specific individuals or employ facial recognition software.
L-com offers a range of IoT sensor products, including ruggedized pressure sensors and transmitters, differential pressure sensors, and level transmitters that provide either analog or digital output signals in harsh-environment IoT applications in the utilities, oil and gas, water and wastewater, factory automation, and food processing industries. The pressure sensors and transmitters have an isolated construction that enables measurement in various liquids and gases and offer excellent range and high accuracy at both low- and high-pressure ranges, a wide operating temperature range, temperature compensation, and span and zero correction. The level sensors also provide stable, reliable performance and are fully sealed, which allows them to act as submersible level transmitters.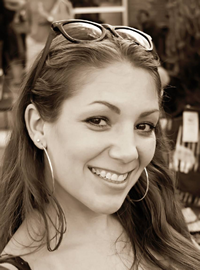 Latest posts by Christine Stieglitz
(see all)